You've come up with a clever, new company name or product name. You want to make sure no one else can use it, so you consider trademark registration. But in some cases, competitors use consent and coexistence agreements for brands that would otherwise cause a likelihood of confusion amongst consumers, to exist in the same marketplace. This article will help explain the differences between a consent and coexistence agreement, including clauses that must be covered in a competent agreement. 
There are many things to consider when starting a business. One of the most important, but often overlooked, is trademark registration. This protects your brand and ensures that no one else can use your name or branding without permission. However, due to the rapid increase in new small businesses, there are overlaps in names and logos that are similar or same to a senior user. . And sometimes two businesses will use similar marks without knowing about the others' existence.
For example: A major social media company that put a lot of thought into their rebranding strategy and were excited about their new name. But little did they know that another company had already registered the same trademark.
When registering a trademark, it's important to keep in mind that consent coexistence agreements can be used as an effective strategy for brand building.
Coexistence Agreement 
A coexistence agreement exists primarily for two purposes:
To avoid litigation or contested administrative hearings at the USPTO, or 

To enable a party who has applied for, or is likely to be refused, a trademark from the USPTO
To be more specific, the agreement is related to the market interface factor that the USPTO looks at when deciding if two things are confusing.
You might say: "How is this process any different from a settlement agreement?"
A coexistence agreement is an agreement between a trademark owner and another entity. The owner agrees that the other entity can use and or register a trademark that is the same or similar to the owner's trademark. This happens in connection with certain goods and or services.
It is an agreement that gives more protection than a simple consent agreement. Coexistence agreements usually have limits on where, how, and when the two parties can use their marks.
It is generally a less combative version of a settlement agreement where few or no obligations or concessions are imposed.
On the other hand, a settlement agreement could
Require a party to seize all use of the market issue, as well as any similar marks

License or assign the mark 

Destroy or turn over existing inventory 

Acknowledge the other party's superior rights
Make the other party whole by compensating for the alleged infringement.
Likewise, a good coexistence agreement should
describe why the parties believe the confusion is unlikely. 
Scenarios for this include that there are differences in the goods, services, or marketing channels, and the impulsivity of the purchasers 
provide evidence that the party's decision is business-driven, which concluded that there is no likelihood of confusion.

list clauses where the parties identify a continued duty to avoid or minimize any potential confusion. 
The more details both parties provide, the better. The parties must avoid a naked consent where little to no detail is provided and the bargain was merely struck to benefit their interests.
Senior users are often in high demand, and as a senior user you've built up quite an extensive portfolio. But as an applicant, it can often be an uphill climb to convince a senior user to consent to the applicant's use and or registration of their mark.
Consent Agreement
On the other hand, a consent agreement only addresses the registration issue for the applicant. This doesn't address any of the details usually included in a coexistence agreement. Parties often choose the route of a consent agreement because they wish to guard against any admissions in the coexistence agreement that could be used in litigation.
Consent agreements are cheaper, less time-consuming, and are a practical choice for most due to market reality. These are also preferred more when the applicant is limited in its future expansion options. 
While it may be tempting to skimp on formalities and save a few bucks by foregoing a trademark registration, doing so can come back to bite you. If two businesses operate close without some form of consent or coexistence agreement in place, conflict is likely to arise. The best way to avoid such conflict—and the accompanying legal fees—is to enter into a coexistence agreement (or settlement agreement) specifying each party's rights and obligations. If you are considering starting a business or have been approached by another business about using a similar mark, please contact us for more information and to schedule a discovery call. We would be happy to help you protect your brand and avoid potential disputes down the road.
If you would like to know more about trademark coexistence agreements or consent agreements, and if they are right for you, or need assistance with your trademark application or litigation matters, Drishti Law can help. We're experts in trademarks and intellectual property law, and we'll make sure that your mark is protected. We'll guide you through the trademark registration process, answer all of your questions, and make sure that your application is as strong as possible. The first step for all of our clients is to set up a Free Discovery Call. It's a no-pressure way for us both to figure out if there is a potential match to work together and to get some of your questions answered.
DISCLAIMER:  DrishtiTalks is made available by the law firm, Drishti Law, LLC, for educational/informational purposes. The intent of DrishtiTalks is to provide a general understanding of the law and not to provide legal advice. The use of this site, commenting on posts, or sending inquiries through the site or contact email, does not confirm an attorney-client relationship between you and the Blog, DrishtiTalks, or Website publisher, Drishti Law, LLC. The Blog/Website should not be used as a substitute for competent legal advice from a licensed attorney in your jurisdiction.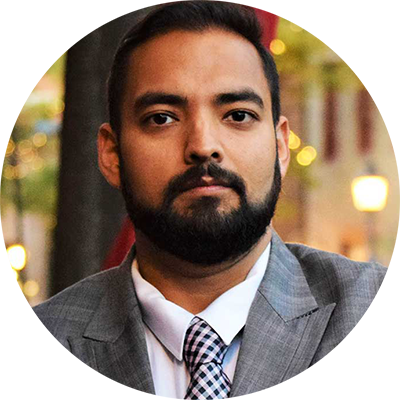 Sahil Malhotra
Sahil Malhotra is an Intellectual Property Attorney, who founded Drishti ("vision") law because of his vision in protecting dreams and ideas.
He provided individuals and small businesses with an opportunity to enhance their IP's value by helping them register trademarks and successfully argue against office actions. In addition to his training and experience, he has been deeply involved in the multifaceted IP portfolio at UIC and continues to be associated with IP organizations and conferences.
To know more about Sahil Malhotra — Click Here
You may follow Sahil Malhotra on Facebook: Sahil Malhotra and on Instagram: @Sahil Malhotra