A Broad-Spectrum


Intellectual Property Law Firm
An IP law firm dedicated to your vision.
Drishti Law is devoted to assisting clients identify and protect their competitive advantage by establishing a capitalization strategy that adapts to their needs. Our expertise focuses on developing competent asset management strategies for innovators, creators, startups, and businesses. Additionally, navigating the current IP trends require a seamless experience that is personable and reflective of your goals. The principal attorney, Sahil Malhotra, founded Drishti Law because of his deep passion and ever-evolving interest in Intellectual property and Data Privacy.
We take a holistic approach in balancing the risk and rewards as it relates to the development, management, and capitalization of your assets. Our ability to implement complex litigation and prosecution services permits effective execution of trademark, trade secret, copyright, and data privacy for individuals and businesses. It begins with creating a client-centric environment that develops trust through efficient decision making and instituting creative solutions.
Realizing your vision can be challenging and complicated. It is our job to keep it simple while ensuring it's safety.
Although it appears only a few control the narrative, there is a path available for all. We can deploy the right tools to pave it for you.
The law is dynamic, consisting of multiple variables. Instead of barely scratching the surface, we believe in staying informed of new developments so as to provide your vision a one-stop-shop.
Intellectual property services we offer
The firm offers a diverse catalog of Intellectual Property and other consulting services that will be delivered in a cost-effective and efficient manner. We utilize technological management and planning tools relevant to each practice area, which include:
You have done the hard work of developing a reputation in the community. Our goal is to protect your goodwill. Drishti Law can be your long term partner in building a competitive brand. We offer a wide range of services ranging from trademark applications to disputes related to an already registered mark.
American copyright law is born out of the founding fathers' desire to "promote the progress of science and useful arts." It is often the case where bad actors may profit from your original work due to lack of proper protections in place. Drishti Law can provide thoughtful guidance because of experience in tackling divergent issues, such as registration, work for hire, master/mechanical licensing, fair use, infringement, derivative work, etc.
The two core benefits trademarks offer your business are exclusive rights and the ability to protect those rights. Like the laws that govern general trademarks, cannabis trademarks are also governed by federal law, the Lanham Act specifically.
Why choose drishti law?
As Your Intellectual Property Law Firm
Skillful, creative counsel
In today's information clogged world, businesses need more than a linear approach of the past. The planning for future risks is not optional. We will help you protect today, while still thinking about tomorrow.
We are able to avoid administrative delays and focus on you by extensive use of automation and technology. From the moment you contact the firm, we will focus on your issues personally and customize the right solution for you.
Transparency and efficiency
We offer a clear channel of communication, with no surprise costs and streamlined processes that will create a smooth experience. The combination of our experience with the use of automation & technology allows us to avoid big law firms' costs that usually get passed down to the client.
Knowledgeable intellectual property professional
As the intellectual property field continues to evolve, we at Drishti Law continue to learn and remain informed of all new developments to provide the edge you need to succeed.
Trademark 101 What & Why?
Stay up to date on our
latest news stories and tips
Our blog posts provide helpful information on trademarks, trade secrets,
copyrights, firm news, and the latest developments in the law.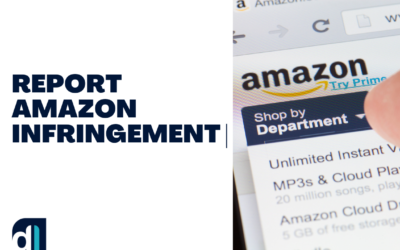 Amazon sellers and Intellectual property rights owners must understand how to avoid and enforce...
read more
If you need an intellectual property attorney to enhance and manage your portfolio, please get in touch through the form below or give us a call!