With the FIFA 2022 World Cup semi-finals wrapping up, I wanted to discuss how brand owners can learn from the football world. As the principal attorney at Drishti Law, I help creatives, small businesses, and entrepreneurs protect and develop their IP portfolios. Today I want to talk about brand development and recognition from the viewpoint of major soccer brands. 
Brand Development & Recognition
Some of the biggest brands in football are professional clubs and players. The Premier League in England is arguably the most watched and profitable globally. 
Clubs like Manchester United and Spanish giants Real Madrid and Barcelona have spent considerable resources developing and protecting a robust IP portfolio. 
According to a May '22 article published by the World Trademark Review, Machester United, alongside Tottenham Hotspur, have the largest trademark portfolios of all English football clubs. According to the report, Manchester United has close to 700 active marks spanning multiple international markets outside the UK. 
Whereas Spanish giants Barcelona and Real Madrid have close to 500 active marks. 
The Evolving Football Business
A study, "Football 50 2022," published by a consulting firm, Brand Finance, provided new insights into the consistently evolving football business strategy of brand protection. 
Due to continued success and its ability to attract the best talent, Real Madrid has maintained its brand's strength as the best in the world. Famous marks include its name, logos, and even nicknames like galacticos and madristas.
Manchester City is ranked 2nd on the list. A feat that seemed unachievable until new ownership (City Football Group/Sheikh Mansoor) brought resources and structure to the club. The club has consistently built on its success by investing in talent and administration. Some people compare them to a well-run oil machine, which is evident by their seven league championships in the last 11 years. Famous marks include the name, logo, and name abbreviation.
Liverpool, similar to Manchester City, through new ownership (Fenway Sports Group) and recent success, has expanded a rich history at the club and ranks 4th on the list. Famous marks include the logo, name abbreviation, and "you'll never walk alone" slogan & abbreviation. 
Manchester United, once a juggernaut in the premier league and brand value, ranks 5th on the list, its lowest-ever rank. The devaluation is due to the club's lack of on-field success, opportunistic competitors, and constant negativity regarding ownership. This shows that no matter how big a brand might be, its value depends on priority-based investment in developing high-value assets that increase and diversify revenue streams for continued success. Famous marks include the Stadium nickname (Theatre of Dreams), team nickname Red Devils, name abbreviation MUFC, and logo.  
FC Barcelona has seen its brand devalued over the last couple of years due to mismanagement of high-value assets: players, corporate talent, and irresponsible spending. In addition, questionable business strategies, such as selling the naming rights to their famous stadium, Camp Nou, to Spotify, are only possible because the club needs a heavy cash influx. Barcelona has had to compromise its brand's value because of poor business decisions. The loss of Lionel Messi, arguably one of the greatest to ever play the game, alone attributed to an alleged devaluation of the club's brand by 145 million dollars. A string of bad investments in the coaching staff, on-field talent, and questionable salary commitments added to the devaluation. This is why a brand owner needs to make sound decisions regarding developing high-value assets. Famous marks in Barcelona include its name and logos. 
Reinventing the Wheel?
Here in the United States, Major League Soccer ("MLS") teams have not followed the usual formula of naming professional teams. Especially not like recent rebrandings in the NFL, Washington commanders, and MLB, Cleveland guardians. MLS has always attempted to draw some interest from fans of European soccer by naming teams with familiar sounding names of well-known European teams. Teams like Real Salt Lake, Inter Miami, and Sporting Kansas City.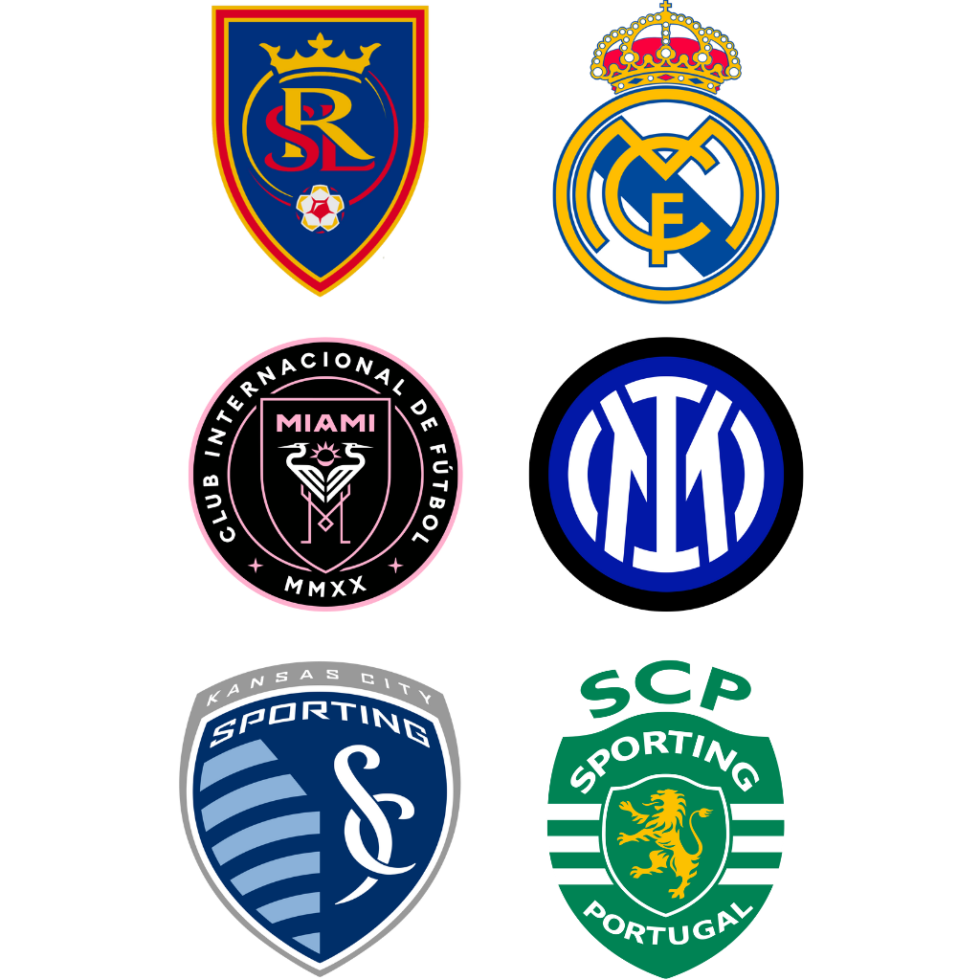 Brand owners don't have to reinvent the wheel; drawing inspiration from established brands in your industry can be a good strategy when developing your portfolio. But it is necessary to refrain from allowing the inspiration to cross the threshold of infringing on another's brand. 
Take Notes from Cristiano and Lionel 
Like big clubs, the players establish their recognition by establishing a unique IP portfolio. Cristiano Ronaldo and Lionel Messi are arguably two of the best to play the game. Both of whom own close to 100 trademarks each. Like any good businessman, footballers diversify their income sources by investing in different businesses. These stars know how to capitalize on their on-field success and expand it into the commercial world.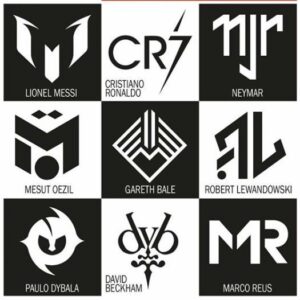 Cristiano Ronaldo has brand recognition in fashion and fragrances and owns his hotel chain. In comparison, Lionel Messi has marks registered for use related to alcoholic beverages, financial services, restaurant services, etc. Footballers tend to protect their names, abbreviations (CR7), goal celebrations, and any other source indicator that presents a marketable opportunity. 
Gareth Bale:
Jessie Lingard:
Building a robust trademark portfolio requires competent investment in developing brand recognition. Hiring a trademark attorney makes this task more manageable, especially when you're a startup or small business. What you build matters and deserves protection. If you have questions regarding your IP portfolio, please click the booking link below, and let's figure out how to assist you in establishing your brand. 
A Message of Solidarity 
Drishti Law stands in unwavering solidarity with migrant workers and their families whose sacrifice made the 2022 World Cup in Qatar possible. This message serves as a reminder of the lives lost and the pain caused by the ignorance and lack of accountability displayed by FIFA and the Qatari Government. 
Help defend migrant worker rights across the globe. Your generous donation will save lives, create hope, and empower those who have been wronged. Click on the links below to donate.
https://donate.hrw.org/page/107245/donate/1?ea.tracking.id=EP2022EVpgdonate&promo_id=1000
https://www.amnesty.org/en/donate/
Let Drishti Law team help give your brand strong protection from day one. Need to assess and safeguard your IP portfolio? Contact us today by scheduling a discovery call, and I'll be happy to answer all of those questions that have been on your mind. During this call, we can discuss your needs in more detail and come up with a plan tailored specifically for you.
DISCLAIMER:  The information in this blog is not intended nor implied to be a substitute for professional legal deliberation, deposition, or procedure. All content, including text, graphics, images, and information, contained in this video is for general informational purposes only and does not replace a consultation with your own attorney.
DrishtiTalks is made available by the law firm, Drishti Law, LLC, for educational/informational purposes. The intent of DrishtiTalks is to provide a general understanding of the law and not to provide legal advice. The use   of this site, commenting on posts, or sending inquiries through the site or contact email, does not confirm an attorney-client relationship between you and the Blog, DrishtiTalks, or Website publisher, Drishti Law, LLC. The  Blog/Website should not be used as a substitute for competent legal advice from a licensed attorney in your jurisdiction.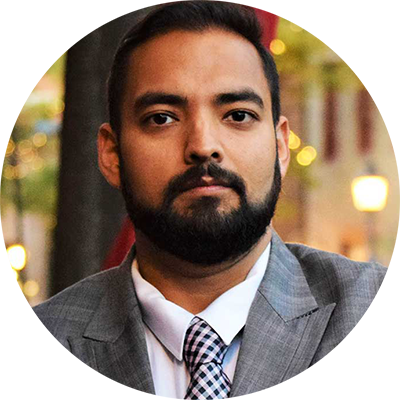 Sahil Malhotra
Sahil Malhotra is an Intellectual Property Attorney, who founded Drishti ("vision") law because of his vision in protecting dreams and ideas.
He provided individuals and small businesses with an opportunity to enhance their IP's value by helping them register trademarks and successfully argue against office actions. In addition to his training and experience, he has been deeply involved in the multifaceted IP portfolio at UIC and continues to be associated with IP organizations and conferences.
To know more about Sahil Malhotra — Click Here
You may follow Sahil Malhotra on Facebook: Sahil Malhotra and on Instagram: @Sahil Malhotra