Do you know what is the appropriate Trademark Filing Basis for your application? This is a question that I am often asked by clients. In this post, I will provide an overview of the different trademark filing bases and explain the options available to applicants. By understanding your options, you can make an informed decision about which basis to file under. So, let's get started!
It is important to have an understanding of the trademarks you are applying for so that your road will be smooth and clear. This includes knowing which base applies to get them registered as quickly as possible with minimal fuss, or confusion along the way if there's more than one option available under the law depending on what kind of business entity has been set up first.
The first question you will always be asked during a trademark application process is regarding its filing basis.
The USPTO has four types of filing bases.
1. 1A. Use in commerce
This filing basis usually requires proof that you're currently using your applied-for mark in commerce for the goods and services that you are applying for. "In commerce" means different things for different goods and services.
It can be as simple as providing a copy of a receipt or a live website where the mark is being used in connection with the goods and or services applied for.
2. 1B. An intent to use
This filing basis requires proof that you have a bona fide intention to use your mark in commerce in connection with your goods and/or services in the near future. This filing basis usually requires further extensions and filing requirements that have additional fees.
The USPTO will require proof of actual use of the mark in commerce.
For example, a brewery that could be launching a new product in six months could apply for a trademark for the name, logo, and label for the new product under a 1B filing basis.
If you have already filed your application, you can provide proof of use in many different ways:
Before the application is approved for publication

Within six months of a Notice of Allowance's (NOA) issue date:

An examining attorney, allowing the mark for registration, will issue a notice of allowance but it does not mean the mark is registered.

The applicant will have to file a Statement of Use providing evidence of actual use.

OR, Within a granted extension period after the NOA issue date:

The USPTO allows you to file a total of Five 6-month extensions to your original Notice of allowance deadline, with the appropriate filing fees of course.
3. A 44(e) Foreign registration.
This filing basis requires you currently own a foreign registration of the same mark for the same goods and or services. This usually requires:
A copy of your foreign registration. The foreign registration must be enforceable at the time the USPTO issues a registration under this filing basis.

Your mark's country of origin, in other words, the country where the applicant is domiciled incorporated, or organized must be a member of a convention or a part of a treaty relating to the trademarks, to which the US extends reciprocal rights to.

An English translation of the foreign registration, if not in English,

A complete list of goods and or services that do not exceed the scope of the foreign registration, and

A signed declaration that the applicant has a bona fide intention to use the mark in commerce and had a bona fide intention to use the mark in commerce as the application, as of the application filing date.
4. A 44(d)Foreign application basis
This is also known as a foreign priority basis. This filing basis is useful to applicants who own an earlier-filed foreign application that was filed within six months of your USPTO application.
This is a good strategy for foreign applicants as you are requesting a "priority" filing date for your US application that will be the same as that of your foreign application.
When you hire a trademark attorney, they can help make sure your application process goes smoothly and without errors. Without the assistance of a trademark attorney you run the risk of accumulating future fees, or worse, an abandonment of faulty applications that will leave your brand vulnerable for exploitation
As you can see, there are several options to choose from and each one has its benefits and drawbacks. If you have any questions or want more information, be sure to schedule a discovery call with our team of experts. We would be happy to help you figure out the best way to protect your brand and get the most out of your trademark registration. Thanks for reading and stay tuned for next week's installment.
We'll guide you through the trademark registration process, answer all of your questions, and make sure that your application is as strong as possible. Please contact us for a discovery call to see if our approach would be appropriate for your situation.
DISCLAIMER: DrishtiTalks is made available by the law firm, Drishti Law, LLC, for educational/informational purposes. The intent of DrishtiTalks is to provide a general understanding of the law and not to provide legal advice. The use of this site, commenting on posts, or sending inquiries through the site or contact email, does not confirm an attorney-client relationship between you and the Blog, DrishtiTalks, or Website publisher, Drishti Law, LLC. The Blog/Website should not be used as a substitute for competent legal advice from a licensed attorney in your jurisdiction.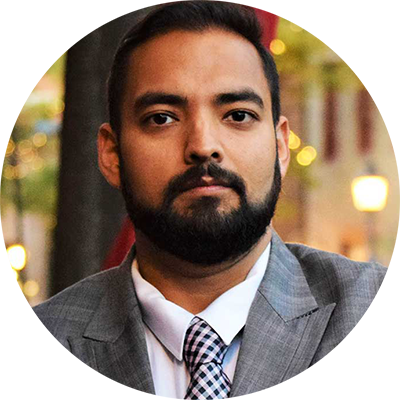 Sahil Malhotra
Sahil Malhotra is an Intellectual Property Attorney, who founded Drishti ("vision") law because of his vision in protecting dreams and ideas.
He provided individuals and small businesses with an opportunity to enhance their IP's value by helping them register trademarks and successfully argue against office actions. In addition to his training and experience, he has been deeply involved in the multifaceted IP portfolio at UIC and continues to be associated with IP organizations and conferences.
To know more about Sahil Malhotra — Click Here
You may follow Sahil Malhotra on Facebook: Sahil Malhotra and on Instagram: @Sahil Malhotra