When you file for a trademark, the USPTO requires you to submit a specimen of how your trademark is being used. Suppose your trademark is being used in a way different from what you submitted. In that case, you could risk having your application denied – so it's important to ensure your specimen is accurate. In this blog post, as a continuance of my trademark application series, I want to tell you about specimens. What are they? What kind do you need for your application? And What is the best form of providing a specimen? Stay safe and protect your brand!
The trademark application process seems as simple as filing some paperwork. But legal terms often cause confusion and delay or derail a tedious and lengthy process. 
An Actual Representation 
According to the United States Patent and Trademark Office ("USPTO"), a specimen is an example of your applied-for mark used in commerce. As discussed before, used in commerce eludes to the applied-for mark used in connection with the goods and services in its application. Simply put, a specimen is an actual representation of how a consumer will identify the applied-for mark and connect it with the goods and services in the mark's application. 
Are there any specific requirements for an acceptable specimen?
This list isn't exhaustive, but it is a good start. The specimen must:
be a real-life representation of the trademark being used in commerce,

match the mark as shown in the application,

show the mark being used with the goods and services specified in the application,

be used by the applicant and not a third party,

be perceived as a source identifier by consumers

be used in a way that is directly associated with the goods and services in your application.
Examples of Acceptable Specimens
Goods: 
For goods, the applicant may submit a photocopy/photographs/screenshots or other reproduction of each specimen. Each specimen must show the use of the mark in commerce in connection with the applied-for goods.
Labels and tags attached to the goods, such as T-shirts, dresses, beer, or candles.

Stamping/branding on goods or containers such as athletic shoes or tools.

Product Packaging for goods such as laundry detergent, tiffany's jewelry box, or a coke bottle. 

A webpage screenshot, including a URL, when goods OR services are sold online.

For example, a downloadable software specimen would need to include a screenshot of the launch screen or the web page with enough information to download or order the software.
Services:
The USPTO accepts two types of specimens for a service mark: 
Advertising specimen: An advertising specimen is one where the mark is used in materials to promote the services to a consumer. 

Marketing materials, such as catalogs/brochures/posters, showing the applied-for mark being used in connection with the services provided. 

TV or Radio commercials can also be used as a specimen if you provide a copy of it in the correct format.  

"Used-in-Sale" specimen: A used-in-sale specimen must be something that creates an association between the mark and the service activity in the consumer's mind. 

Invoices, signage, menus, business cards, and letterheads, are examples of specimens that can be used concerning the rendering of service/s in the application. 

For example, a cleaning service company can provide a receipt/webpage/signage as a specimen. 
How many Specimens do I need to provide?
One specimen per class. The USPTO will require a specimen for both classes if the application is classified in class 020 (furniture) and class 021 (houseware and glass). 
Keep it Simple 
I hope I clarified what the USPTO means concerning specimens for a trademark application. Just remember, keep it simple. If your carpentry business has a unique name/logo, use it as branding and provide a photo of a piece of furniture with your branding. 
While it might seem daunting, protecting your brand with the right trademark specimen is crucial to safeguarding your company's hard-earned reputation. We can help you through every step of the process, from understanding what type of specimen you need to provide the necessary documentation. Ready to get started? Schedule a discovery call today, and let us help you protect your business's most valuable asset: its name!
If you have questions about the future, current registration, or any other IP issues, please contact me through a discovery call. During this call, we can discuss your business needs in more detail and develop a plan tailored specifically for you.
DISCLAIMER:  The information in this blog is not intended nor implied to be a substitute for professional legal deliberation, deposition, or procedure. All content, including text, graphics, images, and information, contained in this video is for general informational purposes only and does not replace a consultation with your own attorney.
DrishtiTalks is made available by the law firm, Drishti Law, LLC, for educational/informational purposes. The intent of DrishtiTalks is to provide a general understanding of the law and not to provide legal advice. The use of this site, commenting on posts, or sending inquiries through the site or contact email, does not confirm an attorney-client relationship between you and the Blog, DrishtiTalks, or Website publisher, Drishti Law, LLC. The Blog/Website should not be used as a substitute for competent legal advice from a licensed attorney in your jurisdiction.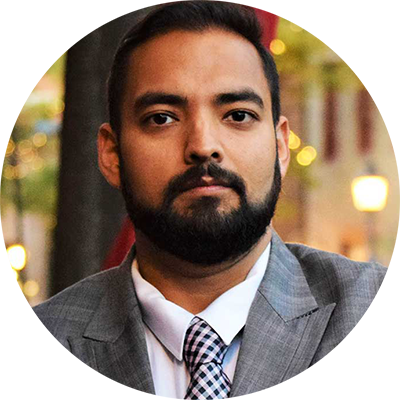 Sahil Malhotra
Sahil Malhotra is an Intellectual Property Attorney, who founded Drishti ("vision") law because of his vision in protecting dreams and ideas.
He provided individuals and small businesses with an opportunity to enhance their IP's value by helping them register trademarks and successfully argue against office actions. In addition to his training and experience, he has been deeply involved in the multifaceted IP portfolio at UIC and continues to be associated with IP organizations and conferences.
To know more about Sahil Malhotra — Click Here
You may follow Sahil Malhotra on Facebook: Sahil Malhotra and on Instagram: @Sahil Malhotra