When you file a trademark application with the USPTO, you can expect an Office Action in response to your application. This is a letter from the USPTO examiner that explains why your mark has been refused registration and what you can do to overcome the refusal. One of the most common refusals is based on "geographically descriptive" grounds. In this blog post, we'll explain what that means and what you can do if your application faces this type of refusal.
An applicant without a trademark attorney is more likely to receive an office action than when an applicant files with a trademark attorney. Most trademark applications have to deal with provisional refusals that can be overcome with an effective office action response. An effective office action response requires a thorough understanding of trademark law and the ability to craft favorable arguments specific to the facts of your application. 
What is a Geographically descriptive refusal?
The United States Patent & Trademark Office ("USPTO") will apply a 2(e)(2) geographically descriptive refusal to all marks where:
The primary significance of the mark is that of a publicly known geographical location,

The goods and/or services originate from the publically known geographical location, and

Consumers would associate the goods and/or services with the geographical location
For example, "Lexington" for a bourbon whiskey distilled in Lexington, KY, is geographically descriptive. This policy aims to avoid monopolizing a common word that other brand owners may use to describe their goods and services.
How to overcome a geographically descriptive refusal?
As always, the trademark application process is subjective, fact-dependent, and comes with no guarantees. To overcome a geographically descriptive refusal, an applicant can argue:
The

primary significance

is not the geographical location in the mark, or

The

location

mentioned is obscure and not well known to the public, or

The mark has

acquired distinctiveness

,

which can be proved through evidence.

 
I hope I have shed some light on what a geographically descriptive refusal means for your application. Common refusals like this are avoidable by consulting a trademark attorney and conducting a preliminary search and clearance. If you have any questions, please do not hesitate to schedule a discovery call with me. I would be more than happy to answer any questions you may have and help you take the next steps in protecting your trademark. Thank you for reading, and I'll see you soon.
When filing a trademark application with the USPTO, it's always best to have an attorney on your side. You can reduce any issues you might face during the application process by consulting one. I am happy to help if there are questions or concerns about trademark applications. You can contact me by scheduling a discovery call, and I'll be happy to answer all of those questions that have been on your mind. During this call, we can discuss your needs in more detail and come up with a plan tailored specifically for you.
DISCLAIMER:  The information in this blog is not intended nor implied to be a substitute for professional legal deliberation, deposition, or procedure. All content, including text, graphics, images, and information, contained in this video is for general informational purposes only and does not replace a consultation with your own attorney.
DrishtiTalks is made available by the law firm, Drishti Law, LLC, for educational/informational purposes. The intent of DrishtiTalks is to provide a general understanding of the law and not to provide legal advice. The use of this site, commenting on posts, or sending inquiries through the site or contact email, does not confirm an attorney-client relationship between you and the Blog, DrishtiTalks, or Website publisher, Drishti Law, LLC. The  Blog/Website should not be used as a substitute for competent legal advice from a licensed attorney in your jurisdiction.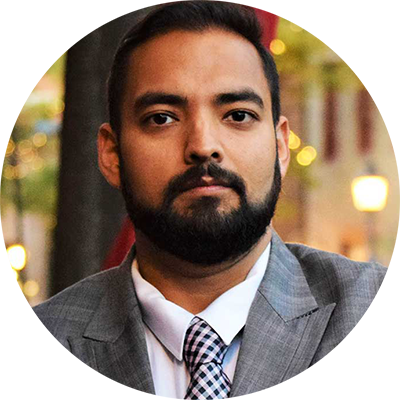 Sahil Malhotra
Sahil Malhotra is an Intellectual Property Attorney, who founded Drishti ("vision") law because of his vision in protecting dreams and ideas.
He provided individuals and small businesses with an opportunity to enhance their IP's value by helping them register trademarks and successfully argue against office actions. In addition to his training and experience, he has been deeply involved in the multifaceted IP portfolio at UIC and continues to be associated with IP organizations and conferences.
To know more about Sahil Malhotra — Click Here
You may follow Sahil Malhotra on Facebook: Sahil Malhotra and on Instagram: @Sahil Malhotra