A Trademark is an intellectual property which consists of a distinct sign or illustration that identifies products and services from a particular source and differentiates them from other products and services. The trademark owner may be a legal entity, a business organization or an individual.
Most people, after their trademark registration gets approved, thinks this is the end of the journey not knowing they can lose their trademark as fast as they had received it. This is why at Our Intellectual Property Law firm we help people with trademark registration  for their businesses and organisation and we believe in maximizing your trademark's value. Any trademark strategy has to be future proof and include a brand building strategy that leads to developing a competitive advantage within the industry.
Application for a trademark and its approval should be followed up because losing the trademark is actually possible despite being told that you have exclusive trademark rights to a design or name.
Furthermore, it is left with the trademark owner to appropriately safeguard his trademark rights and prevent other competitors from violating their exclusivity law. In our property legal services Drishti law, we actively monitor and safeguard our clients' registered trademarks and defend lawsuits of trademark infringement.
In this article, we will now look at ways people can lose their trademark rights after its approval.
Looking at its generality, the two major ways your company or business may lose a trademark are divided into two categories :-..
A Registered Trademark that is not being Used.
The statement "Use it or Lose it" is very much applied in intellectual property law. Merely registering a trademark for a business or organization is not enough as you also have to use the mark. The law that governs trademarks for different countries is on both the registration and the usage of the trademark.
At our property legal services, Drishti Law, we make sure we monitor the registered trademarks of our clients and advise them on the proper usage and renewal so as to avoid losing their trademark rights.
-In most countries, the most common cause of a company or business organisation losing their trademark right is forgetting to renew their trademark right after it has lapsed over a period of ten years. The trade mark certificate in many countries is valid for about ten years, which the holder can then renew for another ten years.
– Proof of continued use must be submitted by the holder according to trademark laws which is between the 5th and 6th year after the trademark registration. As specified in a country's trademark law, abandonment will be considered when a registered trademark is not used for three to five years consecutively.
Actions Performed Unknowingly by the Trademark Owner.
There are some actions done by a trademark owner which he/she doesn't know can jeopardize his/her rights to a trademark.
– A proper and thorough watch of the market is to be done by the holder for similar trademark rights to the products or services being offered by their company. Issues may arise from the similarities of trademarks which may lead to trademark rights infringement and cause the holder to lose the rights to the mark. It is imperative for the rights holder to monitor for other similar products or services even if they are not in the same niches as customers can confuse one product for another.
-Another important reason people lose trademark rights is a lackadaisical attitude to trademark rights misuse and violation, which can rubbish the main purpose of the trademark.  Registering a trademark makes it distinct and unique. Any action that may lead to the contrary should be avoided by the business or the holder.
-A registered trademark should also have its licensing controlled as this can lead to loss of trademark registration in Chicago.
At our intellectual property law firm, we offer the best services on trade mark registration for our clients.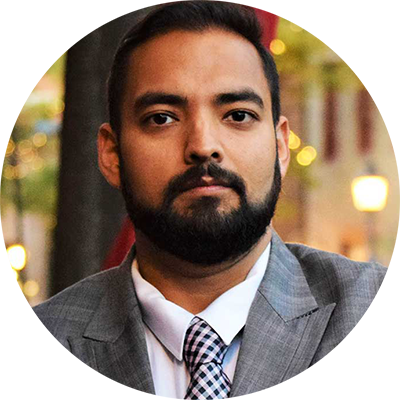 Sahil Malhotra
Sahil Malhotra is an Intellectual Property Attorney, who founded Drishti ("vision") law because of his vision in protecting dreams and ideas.
He provided individuals and small businesses with an opportunity to enhance their IP's value by helping them register trademarks and successfully argue against office actions. In addition to his training and experience, he has been deeply involved in the multifaceted IP portfolio at UIC and continues to be associated with IP organizations and conferences.
To know more about Sahil Malhotra — Click Here
You may follow Sahil Malhotra on Facebook: Sahil Malhotra and on Instagram: @Sahil Malhotra