Applying to register a trademark can be lengthy and complicated. A misunderstanding of the process can lead to a refusal of the applied for mark when the specimen does not meet the required standards. This may mean you are receiving an "ornamental refusal" from the United States Patent and Trademark Office (USPTO).
If you've received an ornamental refusal, don't panic! In this blog post, I'll discuss ornamental refusals. What are they? When to expect them? And most importantly, how do you avoid them?
What is a Refusal?
Generally, a refusal is a communication an applicant receives from the court in the form of a decision or, more commonly, from the United States Patent & Trademark Office ("USPTO") in the form of an office action. As discussed in a prior episode, an "office action" is a type of communication that an applicant will receive during the trademark application process.
What is an ornamental refusal?
An ornamental refusal is applied when a mark fails to function as a trademark due to its inability to be a source indicator. In general, a mark is deemed "merely ornamental" if it is only decorative and does not identify the source in such a manner that the applicant's goods/services are distinguishable from others. The consumer's perception of the mark is the main factor in determining if the mark is decorative.
The Trademark Trial & Appeal Board ("TTAB"), in a precedential case, states, "When evaluating a mark that appears to be ornamental, rather than functioning as an indicator of source, 'the size, location, dominance, and significance of the alleged mark as applied to the goods are all relevant factors in determining whether it is inherently distinctive." The applicant's mark was "I LOVE YOU" with individual letters, stylistically forming a bracelet. The applicant failed to provide any evidence contrary to the mark merely being decorative.
Types of marks deemed ornamental:
Word marks:

A word mark is ornamental if it is trying to convey a message rather than indicate the source of the goods/services. For example, a quote or phrase in a large font will probably not inform a consumer of the source (Nike/Underarmour/Addidas/etc.) of the T-shirt, and the quote will fail to function as a mark on the account that is merely decorative.

Trade Dress/Design:

A decorative design will fail to function as a trademark. For example, according to the TTAB,

lulu lemon's large wave sign

for "hooded sweat shirts; jackets; coats" would not help consumers identify the source based on the mark's commercial impression. In almost any scenario where a design mark is displayed in an almost comically large manner on the goods and services associated with the applicant, the mark will fail to function on the account that it will be deemed decorative.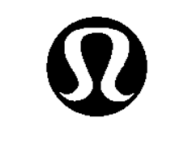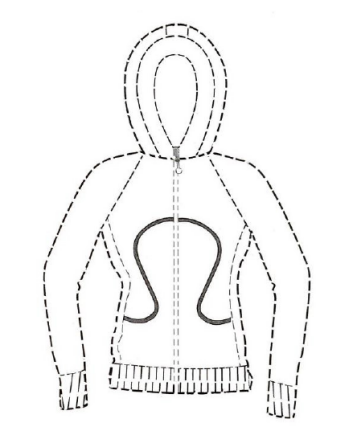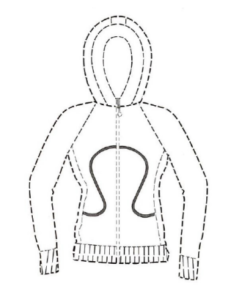 How to avoid an ornamental refusal during the trademark application process?
Providing the correct specimen can be the difference between registration and an ornamental refusal. For a quote/phrase/wording/design/logo, the size, location, dominance, and significance of the applied mark must err on the side of discretion.
Logo on the inside of a garment/Phrase displayed using a small font with the source of the shirt/Small design or logo on the bottom of a furniture product.
These are examples of how an applicant can avoid an ornamental refusal.
I hope I have shed some light on what an ornamental refusal means for your application. It is easily avoidable, and the applicant usually has to provide a verified substitute specimen to overcome an ornamental refusal. If you have any questions about the article or want to discuss your specific trademark application in more detail, please don't hesitate to contact us for a free discovery call. I would be happy to help you get through this process as easy as possible. Thanks for reading!
When dealing with the USPTO, it's always best to have an attorney on your side. You can reduce any issues you might face during the application process by consulting one. I am happy to help if there are questions or concerns about trademark applications. You can contact me by scheduling a discovery call and I'll be happy to answer all of those questions that have been on your mind. During this call, we can discuss your needs in more detail and come up with a plan tailored specifically for you.
DISCLAIMER: The information in this blog is not intended nor implied to be a substitute for professional legal deliberation, deposition, or procedure. All content, including text, graphics, images, and information, contained in this video is for general informational purposes only and does not replace a consultation with your own attorney.
DrishtiTalks is made available by the law firm, Drishti Law, LLC, for educational/informational purposes. The intent of DrishtiTalks is to provide a general understanding of the law and not to provide legal advice. The use of this site, commenting on posts, or sending inquiries through the site or contact email, does not confirm an attorney-client relationship between you and the Blog, DrishtiTalks, or Website publisher, Drishti Law, LLC. The Blog/Website should not be used as a substitute for competent legal advice from a licensed attorney in your jurisdiction.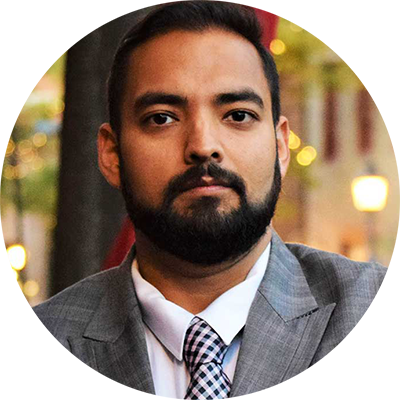 Sahil Malhotra
Sahil Malhotra is an Intellectual Property Attorney, who founded Drishti ("vision") law because of his vision in protecting dreams and ideas.
He provided individuals and small businesses with an opportunity to enhance their IP's value by helping them register trademarks and successfully argue against office actions. In addition to his training and experience, he has been deeply involved in the multifaceted IP portfolio at UIC and continues to be associated with IP organizations and conferences.
To know more about Sahil Malhotra — Click Here
You may follow Sahil Malhotra on Facebook: Sahil Malhotra and on Instagram: @Sahil Malhotra