Here at Drishti Law, we want everyone to have a spooktacular time this Halloween! Did you know that there is often an overlap between Intellectual Property Law and Halloween?  In this blog post, we'll discuss another example of how Intellectual Property interacts with our daily lives. Stay safe and have fun this holiday season!
Can my Halloween costume be considered an infringement?
Happy Halloween! And in its spirit, I wanted to go over one of my favorite cross-sections of Intellectual Property in daily life: Halloween costumes. This week, a considerable number of people will don their favorite costumes, but have you ever thought: "How can the Halloween store sell AFC Richmond jerseys?" "Or could drawing a Nike logo on your costume be considered infringement?"
Well, unless you're in the business of selling Halloween costumes, you don't need to worry about IP rights. Because, more often than not, a one-time, non-commercial use of the intellectual property is not likely to cross the infringement threshold.
What can be identified as IP as it relates to Halloween?
Name, image, or likeness of a particular person
This mainly pertains to the publicity rights of an individual. In this scenario, the individual is likely a public figure. Unless the likeness is for commercial gain or advertising, there is probably no violation of publicity rights. Therefore, rest assured that your reimagining of Ted Lasso for a Halloween party at your friends' will not get you in trouble.

Trademarks
As a business owner, if you intend to use any name/logo/phrase and/or design that is a source identifier of a particular good or service, you probably need to sign licensing agreements with the trademark owner. A licensing agreement is how Marvel or Warner Brothers allows Halloween stores to sell these very recognizable costumes. Therefore, recreating these protected logos or words in a homemade costume does not constitute infringement unless additional facts allude to the designer representing themselves as the trademark owner.  
Copyrights
The design elements of a costume are protected under US copyright law. Copyright protection is prevalent in masks and costumes but does not extend to their functional features. For example, a costume's pant leg opening or arm holes are not eligible for copyright protection, but design elements are protectable. In the famous case of

Star Athletica v Varsity Brands

, the Supreme Court decided that if a design can be perceived and imagined separately from the functional features, it is eligible for copyright protection. US Copyright Law focuses on commercial gain, and as long as your costume was made and used for personal use, the use of the copyrighted material is likely considered a "fair use."
This is a gentle reminder that Intellectual Property is always present in our daily lives. Be it the food we eat, the media we consume, or the costumes we wear to scare the crap out of the neighbors' kids. If you ever need assistance with licensing agreements or other trademark or copyright issues, feel free to connect with me through the provided link below or by going to www.drishtilaw.com. 
Need help with your trademark or copyright? I'm here for you! If ever need assistance on any other licensing concerns, please feel free to contact me through a discovery call. During this call, we can discuss your business needs in more detail and develop a customized plan.
DISCLAIMER:  The information in this blog is not intended nor implied to be a substitute for professional legal deliberation, deposition, or procedure. All content, including text, graphics, images, and information, contained in this video is for general informational purposes only and does not replace a consultation with your own attorney.
DrishtiTalks is made available by the law firm, Drishti Law, LLC, for educational/informational purposes. The intent of DrishtiTalks is to provide a general understanding of the law and not to provide legal advice. The use of this site, commenting on posts, or sending inquiries through the site or contact email, does not confirm an attorney-client relationship between you and the Blog, DrishtiTalks, or Website publisher, Drishti Law, LLC. The Blog/Website should not be used as a substitute for competent legal advice from a licensed attorney in your jurisdiction.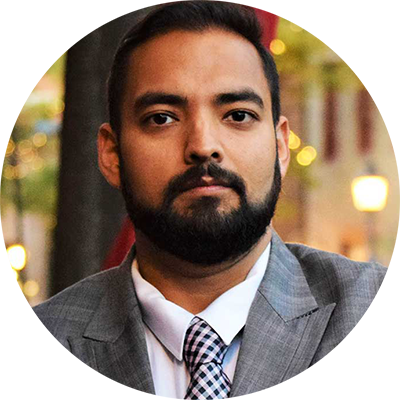 Sahil Malhotra
Sahil Malhotra is an Intellectual Property Attorney, who founded Drishti ("vision") law because of his vision in protecting dreams and ideas.
He provided individuals and small businesses with an opportunity to enhance their IP's value by helping them register trademarks and successfully argue against office actions. In addition to his training and experience, he has been deeply involved in the multifaceted IP portfolio at UIC and continues to be associated with IP organizations and conferences.
To know more about Sahil Malhotra — Click Here
You may follow Sahil Malhotra on Facebook: Sahil Malhotra and on Instagram: @Sahil Malhotra