There's a lot of work going into trademark protection before and after you officially register your mark. Here are three important post-registration filings you don't want to forget!
Protecting your trademarks is essential to success, whether you're a startup or an established business. And luckily, registering your trademark gives you a lot of automatic protections. But more work must be done after registration to keep those protections strong. Here are three important post-registration filings you don't want to forget.
SECTION 8: Declaration of Use
Once registered, trademark protection in the U.S. is valid for ten years. The United States Patent & Trademark Office ("USPTO") levies an additional requirement, a maintenance filing, during the first ten years of registration. This maintenance filing is known as a Section 8 Declaration of Use, made between the fifth and sixth anniversary of the registration. The USPTO's interest in requiring new registrants to file a declaration of use is to remove marks not used in commerce, and the burden is on the trademark owner for a timely filing. Failure to file a timely section 8 declaration of use will result in the cancellation of an owner's registration.
The requirements to file a Section 8 Declaration of Use:
The required filing fee,

A statement by the owner verifying the mark's use in commerce in connection with the goods and services in the registration,

A specimen for each class in the registration,

Any additional information, if needed, regarding non-use or special circumstances related to the non-use of the mark in any good or service identified in the application. There is excusable and nonexcusable non-use; you can go

HERE

to learn more about them.
SECTION 15: Become Incontestable
Section 15 Claim of Incontestability allows a trademark owner to claim "incontestability" of a mark that has been in continuous use for five years since the registration date. It is common practice for a trademark owner to file a Section 8 declaration of use & Section 15 claim of incontestability simultaneously. Although, unlike the section 8 filing, USPTO does not require an owner to file a claim of incontestability. Additionally, there is no deadline to file a Claim of Incontestability. The presumptions and rights associated with a registered trademark are incentives enough for owners to file a claim of incontestability. It is conclusive evidence of validity, ownership, and exclusivity.
The claim of incontestability must declare continuous use of the mark in connection with the goods and services in the registration. As the name states, there must be no current or imminent adverse actions against the mark claiming "incontestability."
Section 9: Renewals
A trademark registration with a successful section 8 filing valid for ten years. At the end of each ten years, the USPTO requires a trademark owner to file a renewal application accompanied by a section 8 declaration. Like the original section 8 filing, the renewal must identify and verify the continued use as stated in the registration.
With this in mind…
A brand's development involves doing the small things right. This includes timely filings to enhance and maintain your brand's authority. Failure of timely filings can and will lead to your trademark registration's cancellation. Maintenance and renewal filings are crucial to expanding that authority.
The three filings we've mentioned are just a few of the many you should consider to maintain your trademark protection. However, they are some of the most important and often overlooked. If you have any questions about these or other filings, please do not hesitate to reach out for help. Our team would be more than happy to schedule a discovery call with you so we can assist you in protecting your valuable brand assets. Thanks for reading!
We know the work can initially seem overwhelming, but our team is here to help. We'll help you ensure everything gets filed on time so you don't have any worries about your business and focus only on what matters: running it like a pro! We'd be happy to schedule a discovery call with you. During this call, we can discuss your business needs in more detail and develop a customized plan.
DISCLAIMER: The information in this blog is not intended nor implied to be a substitute for professional legal deliberation, deposition, or procedure. All content, including text, graphics, images, and information, contained in this video is for general informational purposes only and does not replace a consultation with your own attorney.

DrishtiTalks is made available by the law firm, Drishti Law, LLC, for educational/informational purposes. The intent of DrishtiTalks is to provide a general understanding of the law and not to provide legal advice. The use of this site, commenting on posts, or sending inquiries through the site or contact email, does not confirm an attorney-client relationship between you and the Blog, DrishtiTalks, or Website publisher, Drishti Law, LLC. The Blog/Website should not be used as a substitute for competent legal advice from a licensed attorney in your jurisdiction.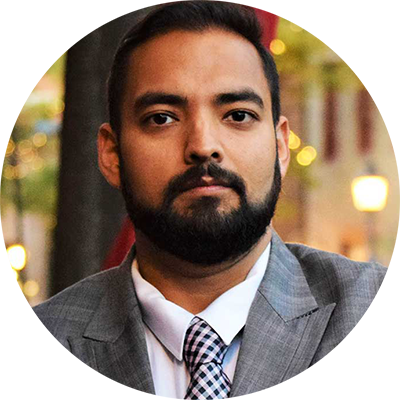 Sahil Malhotra
Sahil Malhotra is an Intellectual Property Attorney, who founded Drishti ("vision") law because of his vision in protecting dreams and ideas.
He provided individuals and small businesses with an opportunity to enhance their IP's value by helping them register trademarks and successfully argue against office actions. In addition to his training and experience, he has been deeply involved in the multifaceted IP portfolio at UIC and continues to be associated with IP organizations and conferences.
To know more about Sahil Malhotra — Click Here
You may follow Sahil Malhotra on Facebook: Sahil Malhotra and on Instagram: @Sahil Malhotra