Are you a small business, creative, or start-up eager to protect and develop your intellectual property (IP) and bring it to market? Do you know what difficulties may arise in the process? Notice of Opposition is one such difficulty. But don't worry; this blog post will provide information on what a notice of opposition entails! Since IP involves complex matters like registration, protection, and managing rights, we understand the process can seem confusing.
What is a Notice of Opposition?
A "notice of opposition" is precisely what it sounds like: opposition to the registration of a trademark application filed by a third party at the Trademark Trial & Appeal Board (TTAB). A third party, in this scenario, asserts that the applicant's applied-for mark will somehow interfere with their brand's value and/or dilute it. 
Whenever an applicant applies for a trademark, be it a 1a (in-use) or 1b (intent-to-use) application, an examining attorney at the USPTO is assigned to review and potentially clear the application for publication in the trademark official gazette. After a mark's publication, a third party has 30 days to oppose the application on various grounds discussed previously on my website and youtube channel. 
The most common basis for filing an opposition is a likelihood of confusion between the two marks. 
Note for Opposers:
Brand owners have a responsibility to police and enforce their trademarks, or they risk weakening the brand's strength in the marketplace. 

Brand enforcement and policing through a trademark attorney involve potential conflicts like an opposition proceeding at the TTAB. However, not every potential conflict requires a notice of opposition.

Although the initial period to file an opposition is within 30 days from the publication of the application, an opposer can obtain an automatic 30-day extension to oppose or a 90-day extension on motion by showing good cause. 
For the Applicants:
Discussing the merits of the opposers' claims in the filed complaint with a trademark attorney is essential. 

Aside from arguing against the opposition, other outcomes should be discussed, including settlement agreements and possible rebranding. 

Proceedings like these can be avoided, or brand owners can be better prepared if they work with a trademark attorney who can help them perform a comprehensive search & clearance before filing a trademark application.
If your brand: 
As a trademark owner, you have the potential to be injured by a third party's registration or;

As an applicant has received a notice of opposition.
Feel free to contact us for more information.
A Notice of Opposition may seem daunting, but with the right trademark attorney on your side, it does not have to be. If you are an Opposer or an Applicant and have received a Notice of Opposition, reach out to us today. We can help you every step of the way; from filing the relevant paperwork to opposing or defending a claim. Schedule a discovery call with us today.
Are you a trademark owner concerned about the potential damage caused by another's registration? Have delays in your own application process left you feeling disheartened? Don't worry; I'm here to help make that vision of yours come true! Why not take advantage of our discovery call and let us figure out this puzzle together – no pressure involved? We'll chat through your values, and aspirations and get those nagging questions answered. So book an appointment now; there is nothing standing between you and success any longer!
DISCLAIMER:  The information in this blog is not intended nor implied to be a substitute for professional legal deliberation, deposition, or procedure. All content, including text, graphics, images, and information, contained in this video, is for general informational purposes only and does not replace a consultation with your own attorney.
DrishtiTalks is made available by the law firm Drishti Law, LLC, for educational/informational purposes. DrishtiTalks intends to provide a general understanding of the law rather than legal advice. Using this site, commenting on posts, or sending inquiries through the site or contact email, does not confirm an attorney-client relationship between you and the Blog, DrishtiTalks, or Website publisher, Drishti Law, LLC. The  Blog/Website should not be used as a substitute for competent legal advice from a licensed attorney in your jurisdiction.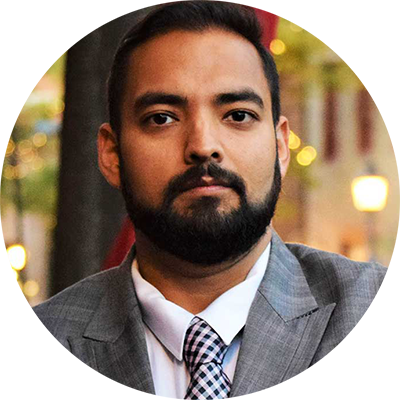 Sahil Malhotra
Sahil Malhotra is an Intellectual Property Attorney, who founded Drishti ("vision") law because of his vision in protecting dreams and ideas.
He provided individuals and small businesses with an opportunity to enhance their IP's value by helping them register trademarks and successfully argue against office actions. In addition to his training and experience, he has been deeply involved in the multifaceted IP portfolio at UIC and continues to be associated with IP organizations and conferences.
To know more about Sahil Malhotra — Click Here
You may follow Sahil Malhotra on Facebook: Sahil Malhotra and on Instagram: @Sahil Malhotra