Do you want your business to be the next big thing? Of course, you do! And one of the best ways to make that happen is by having a catchy, memorable slogan. Slogans can help people remember your brand, and they can be used in marketing materials, on websites, and even in conversation. Even more important is knowing that the slogan you have chosen is the perfect combination of unique and protectable. But how do you go about creating a slogan that's truly successful? Keep reading for some tips.
A slogan is often underrated in its ability to create a brand experience. According to the Trademark Manual of Examination procedure, a slogan is an attention-getting phrase that is used to advertise or promote a product. Simply put, a slogan can be a permanent extension of your brand's long-term mission or purpose. 
Here are five things you should keep in mind while developing the slogan for your brand or company.
Is the slogan already in use?
The process of creating a catchy slogan is not an easy task. In order to avoid your application getting rejected by an examining attorney at the USPTO, you should hire a trademark attorney who will perform a comprehensive search and clearance for your chosen slogan to ensure you are not infringing on another's rights.
In today's fast-paced world where information comes at a light speed, there are always new brands emerging every day which means entrepreneurs need strong marketing strategies as well including developing effective taglines/specialized words they can use when advertising their products. 
Is the slogan or phrase merely descriptive?
A slogan, like any other trademark, cannot be merely descriptive. A slogan is deemed merely descriptive if it describes the feature function, quality, characteristic, or purpose of a good or service. 
The slogan "World's Best Bagels" is an example of a descriptive slogan for a bagel shop. It merely describes the product, bagels, and we cannot allow one bagel shop to monopolize the claim "world's best bagels.".
Is the slogan or phrase generic?
Generic terms are common terms used to describe a product or service. Similar to being merely descriptive, a generic trademark usually describes the product or service so no one can register them as trademarks. For example, if you wanted to open up a shoe store, you could trademark the term "shoe" because it is a generic term that describes the product you are selling. In contrast, if you had a unique selling proposition like "The Shoe Store for Big Feet", then you could trademark the slogan because it is not generic. As a best practice, consider registering your generic terms as trademarks to prevent others from using them.
Memorable and Distinguished
Your slogan or phrase should be memorable and capable of distinguishing your goods and services from another source. A slogan should allow the consumer to peek into what your company or brand is all about. For instance, Disneyland's slogan, "Happiest Place on Earth" clearly encapsulates what one might expect when visiting one of Disney's many parks.
Nike's "Just Do It" slogan is one of the most memorable and distinguishable slogans of all time. It is simple, but it effectively creates an action-oriented lifestyle that Nike is known for. The slogan has been so successful that it has been used by Nike in advertising campaigns for years. "Just Do It" is a great example of how a simple slogan can be memorable and effective in creating a brand identity. 
Or maybe one of my favorites: "Our blades are f#cking great!" or "Shave time, shave money" by Dollar Shave Club. A crass, attention-getting way of clearly promoting the convenience of buying cheaper blades.
Geographically descriptive
The phrase "The Nashville Network" is geographically descriptive for a show that distributes, produces, and promotes television programming based out of Nashville, TN.. That means it describes the location of the station's services. In this case, the station is located in Nashville, Tennessee. So, if you're considering developing a phrase that incorporates your locality into the branding, you should first think about whether your slogan or phrase is geographically descriptive. If they're not, you might have a better chance of getting your trademark approved.
These are some, but not all of the few things you should keep in mind when developing a slogan for your brand for your company. Developing your company's branding strategy and creating an effective brand identity for yourself or your business can be difficult. Understanding what words best represent who YOU ARE as well as providing useful advice on how to register trademarks is where we can help you best. 
While slogans can be a challenge to develop, they are worth the effort. By keeping these five things in mind and working with an experienced team, you can create a successful slogan that will help your business achieve its desired results. Want to learn more? Contact us today for a free discovery call – we would love to chat with you about your business and how we can help you reach your goals.
If you would like to hear more about The Best Practices for Creating a Successful Slogan and see if I can just be of any assistance to you, please contact us for a discovery call to have your questions validated and answered.
DISCLAIMER:  DrishtiTalks is made available by the law firm, Drishti Law, LLC, for educational/informational purposes. The intent of DrishtiTalks is to provide a general understanding of the law and not to provide legal advice. The use of this site, commenting on posts, or sending inquiries through the site or contact email, does not confirm an attorney-client relationship between you and the Blog, DrishtiTalks, or Website publisher, Drishti Law, LLC. The Blog/Website should not be used as a substitute for competent legal advice from a licensed attorney in your jurisdiction.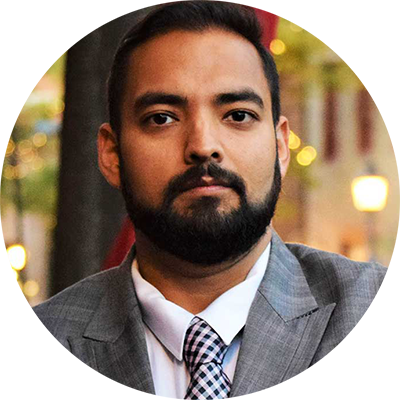 Sahil Malhotra
Sahil Malhotra is an Intellectual Property Attorney, who founded Drishti ("vision") law because of his vision in protecting dreams and ideas.
He provided individuals and small businesses with an opportunity to enhance their IP's value by helping them register trademarks and successfully argue against office actions. In addition to his training and experience, he has been deeply involved in the multifaceted IP portfolio at UIC and continues to be associated with IP organizations and conferences.
To know more about Sahil Malhotra — Click Here
You may follow Sahil Malhotra on Facebook: Sahil Malhotra and on Instagram: @Sahil Malhotra