Have you ever created a logo for your business and then just let it collect virtual dust on your computer? If so, you're not alone. A lot of business owners put a lot of time and effort into their logo, but then don't know what to do with it after that. In this blog post, we're going to talk about the importance of asset management for logos and how to keep yours looking sharp. So whether you're just starting or you've had your logo for years, read on!
The need for a logo
A logo can be a unique identifier for your brand. Think of the plenty of iconic brands that can be identified just by looking at their logo alone. 
Nike is one of the most iconic brands in the world. Their simple yet instantly recognizable logo can be seen on products ranging from sneakers to sportswear. Nike is a brand that is synonymous with quality, and its products are worn by athletes at all levels. 
Few brands are as iconic as Louis Vuitton. The French fashion house is renowned for its luxury products, including its signature handbags and luggage. But what makes Louis Vuitton so special? One key element is their logo. The interlocking LV monogram is one of the most recognized logos in the world, and it serves as a unique identifier for their brand. When you see that logo, you instantly know it's Louis Vuitton. That's the power of a great logo. It can take a brand from anonymous to world-famous overnight.
Apple's iconic logo is one of the most recognizable in the world. The simple design and bold colors instantly set it apart from other brands. And because it's so recognizable, it helps customers to remember Apple and all the great products they make.
A logo is more than just a pretty picture. It's an essential part of any company's branding strategy. These brands have spent a considerable amount of time trying to build a unique branding image. You can do the same.
The best practices while designing a logo
These days, it's more important than ever to have a unique and recognizable logo. Your logo is often the first impression potential customers will have of your company, so it's important to make sure that it represents your brand in the best possible light. However, designing a logo can be a tricky business. On the one hand, you want your logo to be original and stand out from the crowd; on the other hand, you don't want to overcomplicate things and end up with a design that is too busy or confusing. So how do you strike the perfect balance?
One of the best ways to ensure that your logo is both original and effective is to follow best practices in design. Keep things simple and avoid overly complicated graphics or colors that are difficult to read. In addition, take some time to research other logos in your industry to make sure that you are not inadvertently copying somebody else's design. 
The Psychology of Colors
Colors can help you tell your brand's story and set the mood. They have been shown to significantly influence consumers' perception of a company, especially when they're used in combination with other branding elements like logos or fonts. A color palette usually adds depth (and character) for an overall better look that will make people want more from what's on offer at any given time – which means sales padding too.
When you are building your brand, it is important to think about the psychology of color. Blue is considered appealing and calming and is one of the more popular colors while building your brand. Red creates a sense of urgency in others which helps get their attention for further discussion or action on what they're looking at.
Well-thought-out branding will incorporate a color palette within the brand portfolio. This includes products, names, and services that go along with it altogether to create an aesthetically pleasing whole package for customers who are shopping around on your site or in person. 
Hiring a professional to do the job
Do you need to hire a professional designer to design your logo?
No, you don't need to hire a professional designer. Plenty of brands have launched without the help of a professional designer. But it might be a good idea to explore all your options, considering today's information-clogged world.
A professional designer will have access to databases with all current brand names and logos. This will help you avoid some liability in the future. Additionally, a professional designer is aware of the aesthetic appeal you're trying to reach and will help you design a logo that fits your narrative. Ultimately, while hiring a professional logo designer may cost more upfront, it's usually worth the investment in the long run.
Protect your created logo
Hire a trademark attorney. 
Once you've finalized your logo design, the next step is to protect it by hiring a trademark attorney to file a trademark application. A good trademark attorney will have a comprehensive understanding of the trademark registration process and will be able to properly fill out the application to increase the chances of your logo being registered. 
In addition, they can also help with asset management and protection, ensuring that your logo remains a valuable asset for your business.
So, there you have it! Everything you need to know about creating an effective logo for your business. We hope this guide was helpful and gave you a better understanding of the importance of asset management. If you're ready to take your branding to the next level, be sure to schedule a free discovery call with us so we can discuss how our team can help. Thank you for reading and keep an eye out for more exciting content from us soon!
If you need any assistance in your brand-building journey,  please contact us for a discovery call to see if our approach would be appropriate for your situation.
DISCLAIMER:  DrishtiTalks is made available by the law firm, Drishti Law, LLC, for educational/informational purposes. The intent of DrishtiTalks is to provide a general understanding of the law and not to provide legal advice. The use of this site, commenting on posts, or sending inquiries through the site or contact email, does not confirm an attorney-client relationship between you and the Blog, DrishtiTalks, or Website publisher, Drishti Law, LLC. The Blog/Website should not be used as a substitute for competent legal advice from a licensed attorney in your jurisdiction.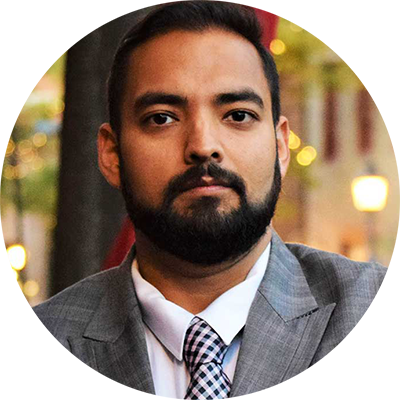 Sahil Malhotra
Sahil Malhotra is an Intellectual Property Attorney, who founded Drishti ("vision") law because of his vision in protecting dreams and ideas.
He provided individuals and small businesses with an opportunity to enhance their IP's value by helping them register trademarks and successfully argue against office actions. In addition to his training and experience, he has been deeply involved in the multifaceted IP portfolio at UIC and continues to be associated with IP organizations and conferences.
To know more about Sahil Malhotra — Click Here
You may follow Sahil Malhotra on Facebook: Sahil Malhotra and on Instagram: @Sahil Malhotra