As an entrepreneur, you know the importance of protecting your brand. But did you know that some common trademark issues can trip you up along the way? In this post, we'll go over some of the most common pitfalls and how to avoid them. So whether you're just starting or you've been in business for a while, read on to make sure your brand is safe and sound. Happy branding!
There was a recent trademark infringement matter in all of the Stone Brewery. For those who don't know, Stone Brewery, based in Escondido, California, is a distinct brand in the craft brewery industry and was recently involved in multiple trademark issues. We will shortly discuss the cases at hand and we'll talk about how you can avoid similar pitfalls in your brand-building journey.
Stone Brewing versus Keystone; Sycamore versus Stone Brewing 

Keystone, owned by  Molson Coors, launched a new design for their beer, which included the word "STONE" in large letters across the can. Stone Brewery, a staple in the craft brewing industry, argued the rebranding of Keystone cans to say STONE in large letters, was a blatant disregard to Stone Brewery's heritage and loyal customer base. Stone argued consumer confusion and won a $56 million judgment. A big win for small breweries, don't you think?
On the other hand, Sycamore Brewing, a smaller brewery, said that Stone's use of the phrase "Keep It Juicy" was a blatant disregard for Sycamore's protected mark. Stone was ordered to stop making any new products that use Sycamore's intellectual property. Sycamore doesn't want Stone to use their slogans on their products. This is a huge problem for Stone!
Read more about it here.
What can we learn from these cases?
You should always speak to a trademark attorney about protecting your intellectual property. This includes assessing the risks associated with future product and service launches. Stone, by using the protected slogan "keep it juicy," will probably feel the effects of a new product rollout being compromised. All of this could have been avoided with a proper search and clearance conducted by IP professionals who know the industry.
The importance of trademarks in the brewing industry is evident. Breweries want to stand out and they do this by having creative designs, logos, and names for their products. This makes their brand unique and helps people remember it. This way, customers are more likely to come back and buy more of their products.
Going about how to protect your brand, here are some important steps
           1. Find a good trademark lawyer.
If you are looking to trademark your brand, it is important to find a good trademark lawyer. A trademark lawyer can help you protect your brand by ensuring that your trademark is properly registered and enforced. They can also help you avoid infringement claims by third parties. However, not all trademark lawyers are created equal. Here are some tips for finding a good trademark lawyer:
– First, ask around. Talk to other business owners and see if they have any recommendations.
– Second, check out online reviews. Several websites that provide ratings and reviews of attorneys.
– Third, schedule a consultation. Many attorneys offer free initial consultations, so take advantage of this opportunity to meet with several attorneys and find the one that is the best fit for you and your business.
           2. Register your trademark.
Registering your trademark is an important step in protecting your brand. By registering your trademark, you are ensuring that no one else can use it without your permission. This can help to prevent confusion and protect your business from infringement. Additionally, registering your trademark can give you the exclusive right to use it in commerce. This can be a valuable asset for your business, as it can help you to stand out from the competition.
           3. Regularlyconduct IP audits for risk exposure.
To protect your brand, it is important to regularly conduct IP audits. This will help you to identify any areas of exposure and take steps to mitigate the risk. For example, you may find that your website is using unlicensed images or that your product packaging is too similar to that of a competitor. By taking proactive measures to address these issues, you can help to ensure that your brand remains strong and protected.
           4. Continuously explore and expand your IP portfolio while strengthening your house brand.
Going about how to protect your brand is important. Ever heard of the phrase "build it and they will come?" If you want to keep the customers coming, you've got to keep your portfolio strong by expanding it with the new products/services, while also continuing to develop and nurture your house brand. That way, when big changes or challenges come along (as they always do), you're prepared with a solid foundation to weather the storm. A strong IP portfolio is like a well-stocked toolbox – you never know when you'll need just the right tool for the job, so it's important to have a wide selection at the ready. So explore, expand, and build your IP portfolio today.
What would you do if someone infringes on your trademark?
The most common way to stop trademark infringement is with a cease and desist letter. This could also be enough for some businesses, but if it's not then a federal court may become necessary – which can become expensive.
To find out what strategy works best for YOUR unique situation, contact an attorney today to evaluate your product/service portfolio and assess the risks accordingly. 
What are some of the common mistakes people make when trying to establish a unique name, logo, or slogan as part of a product or service launch?
Litigation is the last thing you need when your business depends on trademarks. But if a company doesn't conduct trademark searches or clearance, they could expose themselves to lawsuits by launching products without properly managing their portfolios of registered marks– which would be bad for them.
Tips for business owners when deciding on a trademark

It's essential to pick a brand name, logo, and slogan that is a strong mark. Fanciful and arbitrary marks are the strongest and easiest to protect because they're essentially distinctive. Fanciful marks are minted words like "Kodak" and "Verizon". Arbitrary marks are words that have no relationship with the goods or services provided like "Apple" for computers or 'Camel" for cigarettes. 
Fanciful and arbitrary marks are more likely to overcome hurdles through the registration process than descriptive marks. The more creative and unusual the mark is, the more likely it is registrable. Avoid names that are descriptive and generic, including surnames, or relate to geographic regions of the origin of goods.
Many more pitfalls can lead to issues and registration, customer confusion, and possible infringement of another's trademark. It's important to build a brand that will be authentic and attractive to consumers. It should tell your potential clients in simple terms, what you do.
As you can see, there are a lot of things to think about when it comes to trademarks and brand protection. It's important to do your research, take the time to file the necessary paperwork, and be prepared for any potential infringement cases that may come up along the way. If you need help getting started with your trademark journey or have any other branding questions, our team at Drishti Law is here to assist. Contact us today to schedule a discovery call and learn more about how we can help your business protect its valuable intellectual property.
If you found this interesting and would like to have your trademark inquiries answered, please feel free to register for a discovery callhere.
DISCLAIMER:  DrishtiTalks is made available by the law firm, Drishti Law, LLC, for educational/informational purposes. The intent of DrishtiTalks is to provide a general understanding of the law and not to provide legal advice. The use of this site, commenting on posts, or sending inquiries through the site or contact email, does not confirm an attorney-client relationship between you and the Blog, DrishtiTalks, or Website publisher, Drishti Law, LLC. The Blog/Website should not be used as a substitute for competent legal advice from a licensed attorney in your jurisdiction.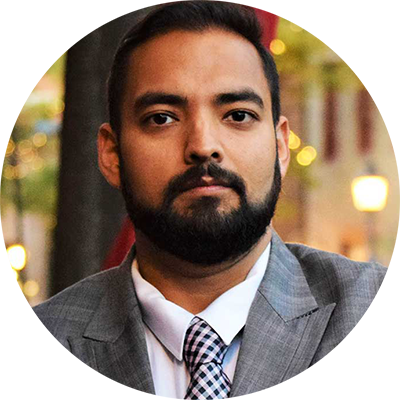 Sahil Malhotra
Sahil Malhotra is an Intellectual Property Attorney, who founded Drishti ("vision") law because of his vision in protecting dreams and ideas.
He provided individuals and small businesses with an opportunity to enhance their IP's value by helping them register trademarks and successfully argue against office actions. In addition to his training and experience, he has been deeply involved in the multifaceted IP portfolio at UIC and continues to be associated with IP organizations and conferences.
To know more about Sahil Malhotra — Click Here
You may follow Sahil Malhotra on Facebook: Sahil Malhotra and on Instagram: @Sahil Malhotra