As recently as November 2022, the United States Patent and Trademark Office (USPTO) released a report on its application review times. In it, they announce some troubling news – trademark examination backlogs have reached an all-time high. This means if you're in the market to file a trademark application, your application may not be reviewed for 10 months according to the most recent report. However, there are things you can do to minimize delays, the chances of your application being rejected, and increase the likelihood of it being approved. In this blog post and as a continuation of my series on the trademark application process, we'll discuss what you need to know about the USPTO's trademark office action policy.
As a brand owner and a trademark applicant, an already clogged trademark application process will be further delayed unless an appropriate application is filed. An "office action" is an official notice written by a USPTO examining attorney that can require minor revisions or apply legal rejections to the applicant's mark. For example, a minor application edit could be requesting a disclaimer or clarifying the description of goods/services. A legal rejection could be a likelihood of confusion (discussed in the linked blog) refusal because the applied-for mark is similar to an already registered trademark. The examining attorney can require a written response or a quick correspondence through email or phone to resolve issues related to the application. An applicant must be aware of the deadlines associated with the Office Actions, as a failure to file a response on time can lead to the abandonment of the application. 
Is there a response deadline for the Office Actions?
The deadline to respond to an office action is SIX months from the date it issues. But a new rule that goes into effect on December 3, 2022, will shorten the response deadline to three months from when an office action is issued. 
There are two types of Office Actions:
A nonfinal office action is precisely what it claims to be. It usually includes minor issues raised for the first time. A written response or correspondence with the examining attorney is usually enough to resolve these issues. The examining attorney might issue a new office action if the response to the office action brings up new legal issues. If the response is inadequate, the examining attorney will provide an opportunity to clarify but will probably issue a final office action. 
A final office action is issued when an examining attorney determines that previous responses to issues raised have been inadequate.

It is the last opportunity for the applicant to provide a response that will overcome the legal objections to the application. A successful response will allow your application to move forward to publication in the

official trademark gazette

. Suppose the applicant's argument against the office action doesn't satisfy the examining attorney. In that case, the applicant can appeal the decision to the Trademark Trial and Appeal Board (

TTAB

), or the application will be abandoned. 
Always remember to have the appropriate party sign the response to the office action. In addition, be mindful when writing the response and address each legal problem raised, or the answer will be considered incomplete. An incomplete response can lead to the issuance of a final office action. The trademark registration process is time-consuming, and a properly filed office action response can be pivotal to the applicant's trademark registration process. 
If there are any questions I can answer regarding office actions or assist you in your trademark registration process, please click the link below to book an appointment. 
Please don't hesitate to get in touch if you need any help with your trademark registration process. You can contact me by scheduling a discovery call and we'll be happy to answer all of those questions that have been on your mind. During this call, we can discuss your needs in more detail and come up with a plan tailored specifically for you.
DISCLAIMER:  The information in this blog is not intended nor implied to be a substitute for professional legal deliberation, deposition, or procedure. All content, including text, graphics, images, and information, contained in this video is for general informational purposes only and does not replace a consultation with your own attorney.
DrishtiTalks is made available by the law firm, Drishti Law, LLC, for educational/informational purposes. The intent of DrishtiTalks is to provide a general understanding of the law and not to provide legal advice. The use of this site, commenting on posts, or sending inquiries through the site or contact email, does not confirm an attorney-client relationship between you and the Blog, DrishtiTalks, or Website publisher, Drishti Law, LLC. The  Blog/Website should not be used as a substitute for competent legal advice from a licensed attorney in your jurisdiction.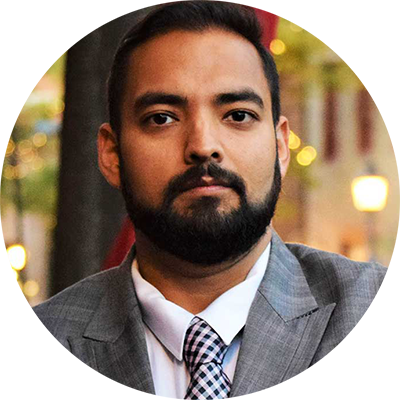 Sahil Malhotra
Sahil Malhotra is an Intellectual Property Attorney, who founded Drishti ("vision") law because of his vision in protecting dreams and ideas.
He provided individuals and small businesses with an opportunity to enhance their IP's value by helping them register trademarks and successfully argue against office actions. In addition to his training and experience, he has been deeply involved in the multifaceted IP portfolio at UIC and continues to be associated with IP organizations and conferences.
To know more about Sahil Malhotra — Click Here
You may follow Sahil Malhotra on Facebook: Sahil Malhotra and on Instagram: @Sahil Malhotra