As a trademark applicant, sometimes your brand is not ready for an immediate launch with evidence of use for a 1a In Use application. But if you have a bona fide intent to use the applied-for trademark in commerce, a 1b Intent to Use (ITU) Trademark application is the route for you. This filing basis allows you to secure your trademark before you actually start using it in commerce. Here's a step-by-step guide to help you navigate the process and protect your brand.
What Does 1a and 1b Filing Basis Mean?
A trademark application process starts with determining the correct filing bases. A filing basis is the basis upon which the trademark applicant is filing their application at the United States Patent & Trademark Office (USPTO). The applicant's filing basis, alongside its priority filing date, is a key part of your mark's examination at the USPTO.
The filing basis is to determine if the mark's owner is claiming ownership through actual use, a bona fide intent to use basis, a foreign application basis, or an international registration basis through a foreign registration certificate. 1a and 1b are the two most common ways to file trademark applications. The main difference between the two is if the use in commerce currently happening or does the owner have a bona fide intention to use the mark in commerce in the near future.
If the initial filing is a 1a actual use application (use-based application), the trademark owner will be required to file evidence of use in commerce. This evidence depends on the international class of goods or services identified in the filed application. To submit evidence of their t-shirt sales, the applicant should submit a picture of the t-shirt with the mark, a receipt, or a website URL with a screenshot if the t-shirt is sold online.
Willful false statements to an examining attorney will lead to the abandonment of your application and possibly lead to a ban from practicing in front of the USPTO. The different filing basis available for trademark owners is detailed in a previous blog here.
What if the trademark is currently not being used in commerce but will be used soon?
What is a 1b Intent to Use Trademark Application?
If you are looking to register your trademark before actually using it in commerce, a 1b Intent to Use Application can be a great filing basis. It enables you to secure your trademark and reserves the right to use it in the future without having to prove current usage. This can be particularly useful for businesses that are still in the planning stages or are not yet ready to launch their product or service.
However, it's important to note that you will need to use the trademark in commerce within a certain timeframe or risk losing your registration. A 1b filing basis comes with extra steps, although the examination process at the USPTO is the same as any other filing basis. The examining attorney will conduct a thorough search to determine if there is any reason to reject your application. In order for your trademark to be published for opposition in the official gazette, you need to submit a statement of use along with proof of the mark's usage in commerce.
Conduct a Trademark Search.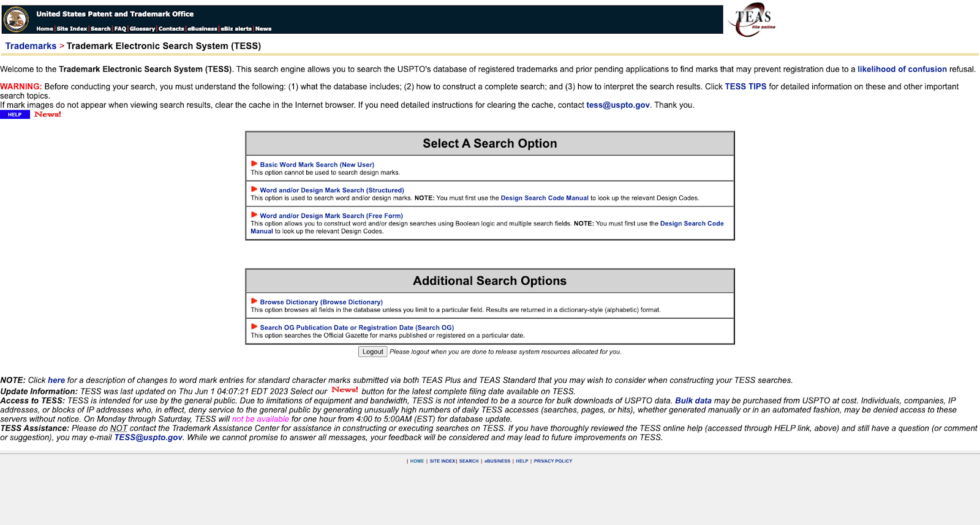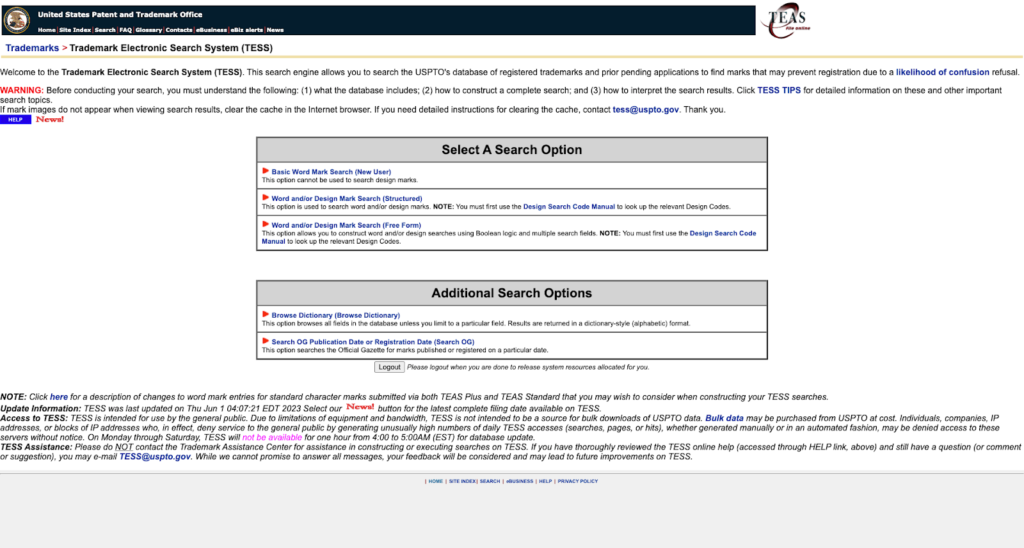 Before filing for a 1B Intent to Use Trademark Application, it's important to conduct a thorough trademark search to ensure that your desired trademark is not already in use by another company. This can be done through the United States Patent and Trademark Office's (USPTO) online database, as well as through a professional trademark search service.
It's important to ensure that your trademark is unique and not likely to cause confusion with existing trademarks in your industry. Failing to conduct a thorough search and review can result in your brand being vulnerable to legal action from competitors. Your competitors would have you believe that brand protection is only applicable to large enterprises, but that is far from the truth.
File the Application with the USPTO.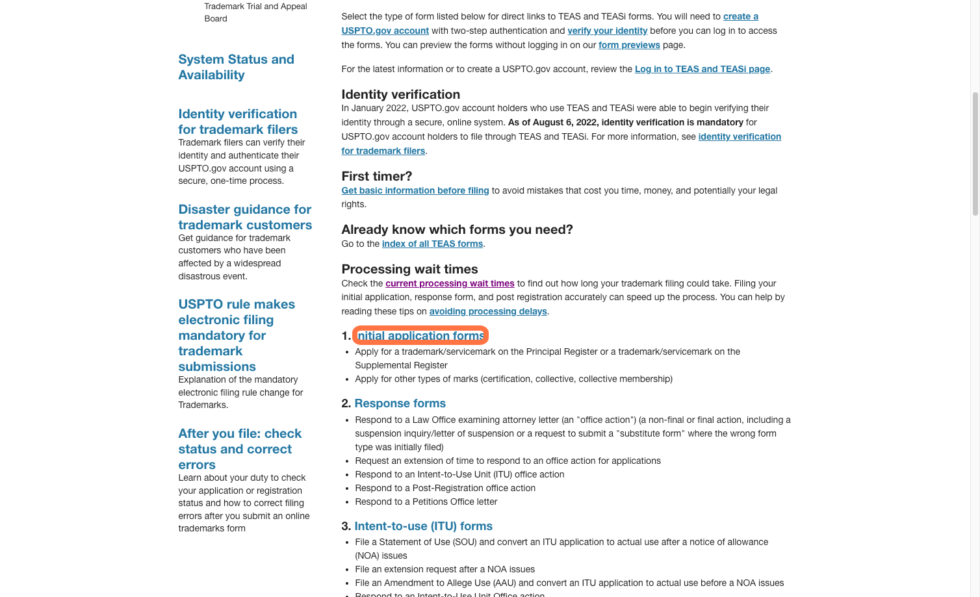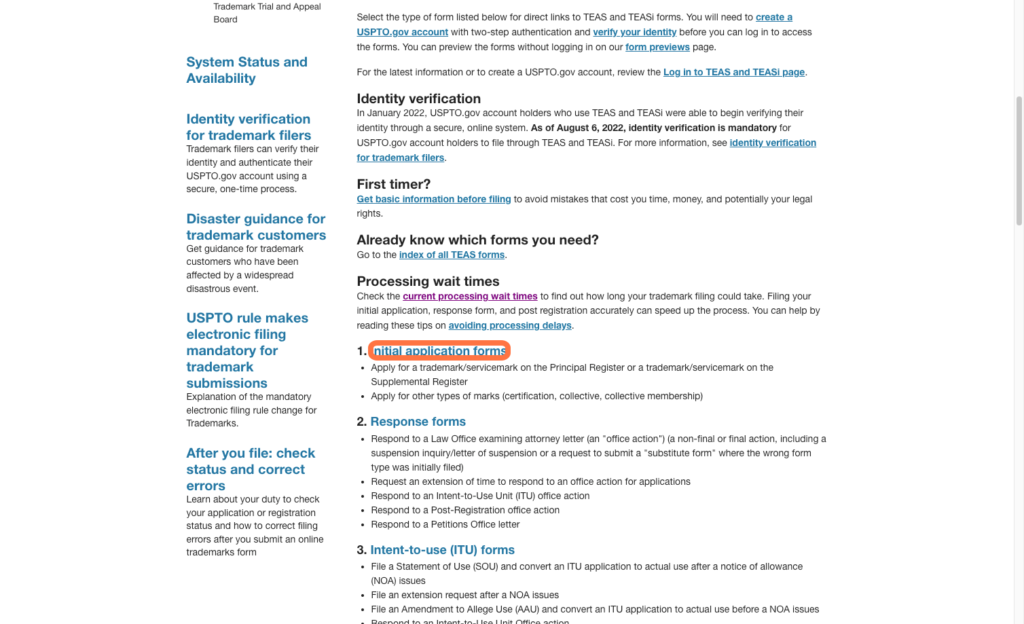 Once you have conducted a thorough trademark search and determined that your desired trademark is available, you can file the 1B Intent to Use Trademark Application with the USPTO on the trademark electronic application system (TESS). This application requires detailed information about your brand and the intended use of the trademark.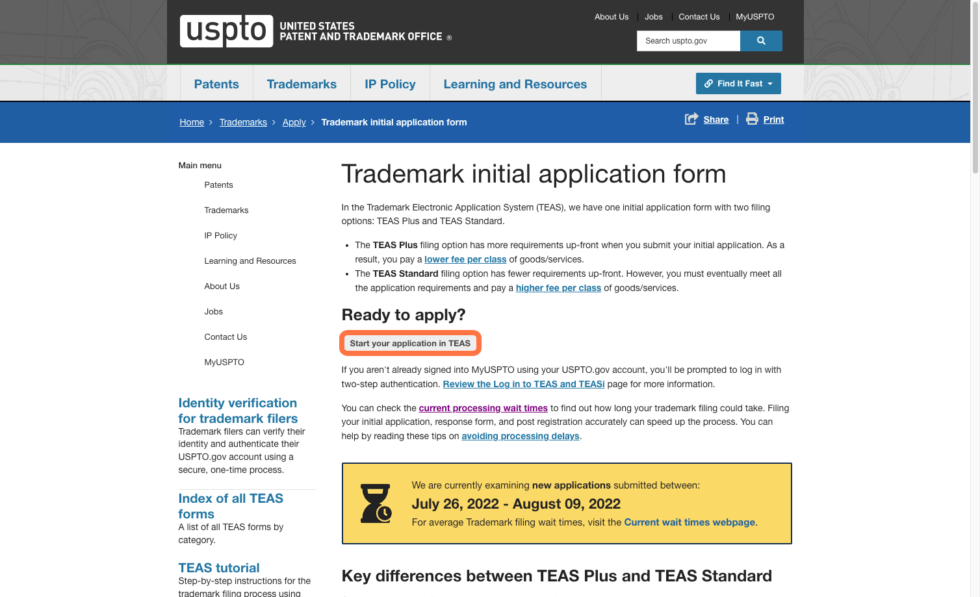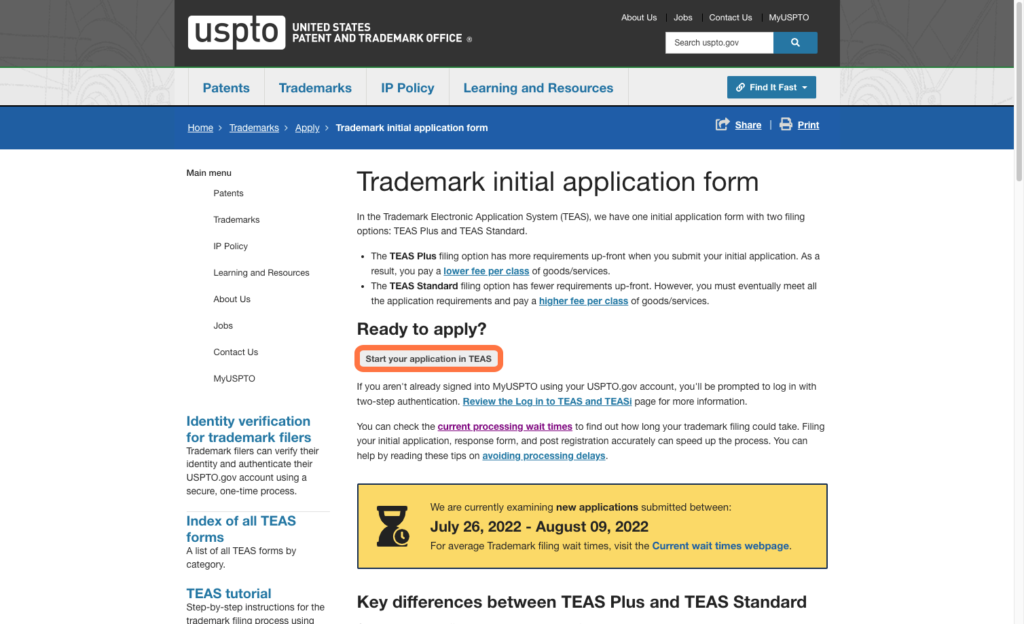 During the trademark application process, you will need to specify the filing basis for the classes of goods and services mentioned. In this case, you will file under the intent-to-use basis. It is crucial to provide precise and comprehensive information to prevent any delays or potential rejection of your application. The USPTO will review your application and may request additional information or clarification before approving your trademark registration.
Receive a Notice of Allowance.
If your 1B Intent to Use Trademark Application is approved by the USPTO, you will receive a Notice of Allowance. This means that your trademark has been accepted for registration, but you must still provide proof of use before it can be officially registered. You have six months from the date of the Notice of Allowance to file a Statement of Use, which includes evidence of your trademark being used in commerce.
Use the Trademark in Commerce and File a Statement of Use.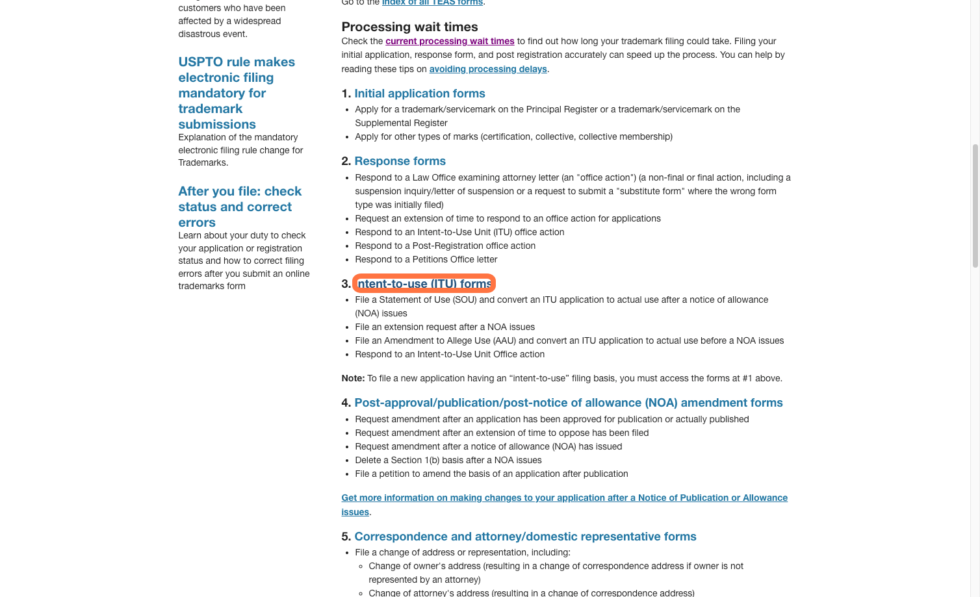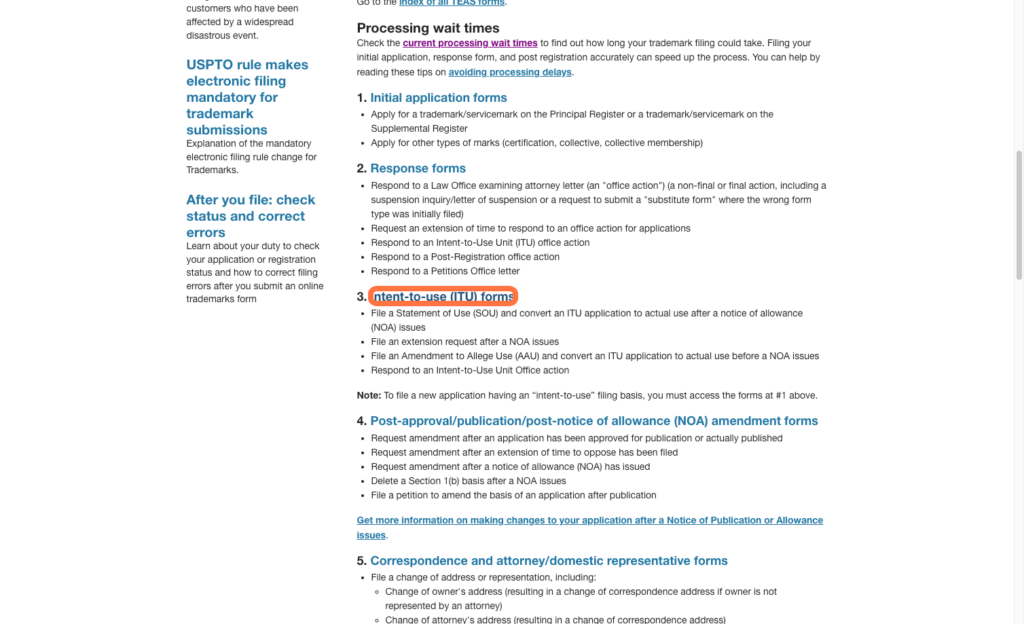 If you are not yet using your trademark in commerce, you can file for an extension of time to provide this evidence. The USPTO allows five (5) extensions to filing a statement of use but each filing comes with a $125 per class filing fee. Therefore, if you filed a trademark application using the intent-to-use filing basis for 3 classes, then the appropriate filing fee for an extension to a statement of use will be $375.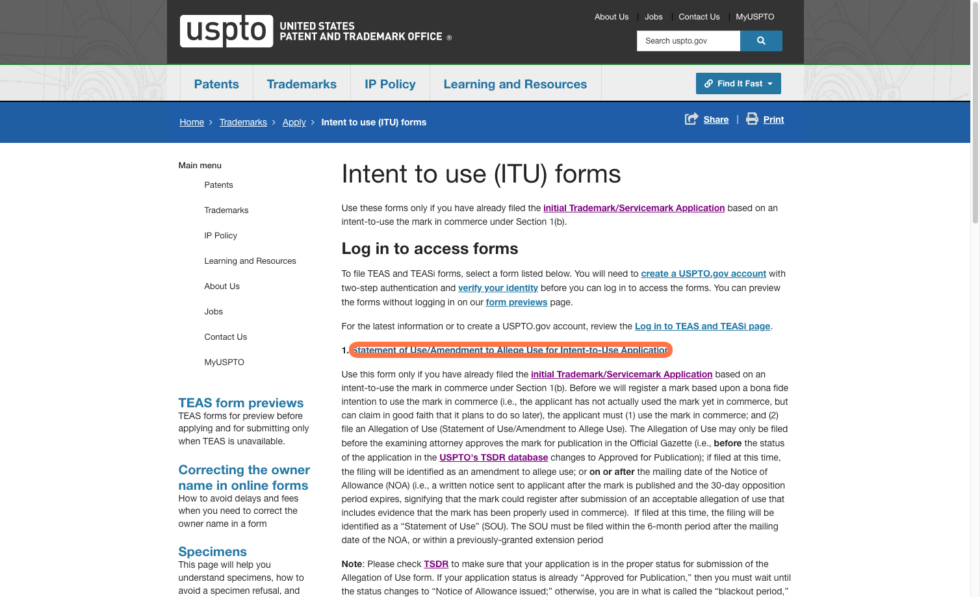 Once your Statement of Use is accepted, your trademark will be officially registered with the USPTO.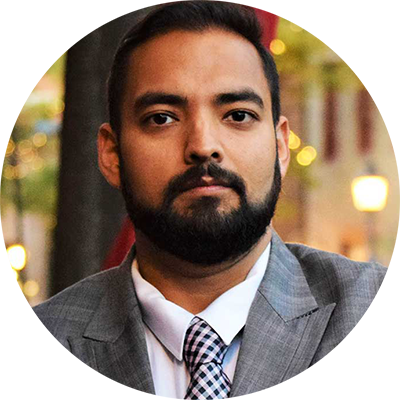 Sahil Malhotra
Sahil Malhotra is an Intellectual Property Attorney, who founded Drishti ("vision") law because of his vision in protecting dreams and ideas.
He provided individuals and small businesses with an opportunity to enhance their IP's value by helping them register trademarks and successfully argue against office actions. In addition to his training and experience, he has been deeply involved in the multifaceted IP portfolio at UIC and continues to be associated with IP organizations and conferences.
To know more about Sahil Malhotra — Click Here
You may follow Sahil Malhotra on Facebook: Sahil Malhotra and on Instagram: @Sahil Malhotra