Building trust and credibility is essential for success in the highly competitive healthcare industry. Patients and customers want to feel confident in their chosen healthcare providers and organizations. One powerful way to establish trust is by leveraging trademarks. From distinct healthcare services to innovative medical devices, trademark registration is the foundation of comprehensive legal protection that helps healthcare companies and professionals carve out a competitive edge.
This article will explore the importance of trademarks in the healthcare industry and provide insights into how healthcare organizations can leverage their trademarks to build trust and credibility. Whether you are a hospital, clinic, or healthcare provider, understanding how to use trademarks effectively can significantly impact your success and reputation.
The importance of trust and credibility in the healthcare sector
Trust and credibility are essential components of success in the healthcare industry. It is crucial for patients to trust the medical professionals they entrust with their care, and businesses must be seen as reliable and trustworthy by those they serve. Of course, trademarks are no substitute for quality care and competent medical technology. But, this intangible asset of trust and credibility gained through providing quality services that meet the needs of patients and protecting the public from unsafe practices can be protected through trademarks.
Understanding trademarks and their role in building trust
Trademarks play a crucial role in branding and protecting intellectual property. They are recognizable symbols of quality and expertise that consumers associate with a specific product or service. In healthcare, trademarks can be used to showcase a commitment to excellence, innovation, and patient-centric care.
The benefits of trademark registration for healthcare professionals and organizations
Having a trademark is one of the most important steps healthcare professionals and organizations can take to ensure success in the industry. The healthcare industry has a wide range of innovative products and services that deserve exclusive IP rights. Unique names or logos for Hospitals, clinics, treatment programs, pharmaceutical companies/products, medical devices, software that assist with electronic health records, and so much more.
By incorporating trademarks into their marketing strategies, healthcare companies, organizations, and professionals can effectively communicate their unique value proposition and differentiate themselves from competitors. A strong brand creates a positive impression, helps build familiarity and loyalty, and ultimately attracts more patients. Most of all, a registered trademark at the United States Patent and Trademark Office (USPTO) gives the owner exclusive rights to use the registered mark and enforce it against anything similar in the marketplace.
Common categories of marks most healthcare business applicants utilize are word marks, design/logo marks, slogans, domain names, or product packaging/design.
For example, a hospital marketing campaign promoting a specific patient care program that involves utilizing a specialized medical device with the combination of a proven pharmaceutical drug to potential patients probably has the following protectable and enforceable trademark rights:
Hospital Name
Hospital Logo
Hospital Slogan
Hospital domain name
Patient care program Name
Patient care program Logo
Patient care program
Medical device/equipment Name
Medical device/equipment Logo
Medical device/equipment product deisgn
Medical device/equipment manufacturer name
Medical device/equipment manufacturer logan
Medical device/equipment manufacturer slogan
Pharmaceutical drug name
Pharmaceutical drug logo
Pharmaceutical drug package design
Pharmaceutical drug manufacturer name
Pharmaceutical drug manufacturer logo
And potentially many more.
Steps to take when considering trademark registration
Conduct a Trademark Search & Clearance:
The health care industry is highly competitive, and to protect your competitive advantage, be it a name, logo, slogan, or product design, it must be protectable and, most importantly, enforceable. A proposed mark's vulnerability and registrability can be adequately examined by conducting a knockout and comprehensive search of your mark against the current marketplace. It is important to compare your marks against the pending and registered marks at the USPTO, in addition to a common law trademark search.
Consider Alternative Marks:
Always be open to change. The proposed mark's registrability also depends on its distinctiveness regarding the goods or services. Therefore, if your mark is not at least suggestive on the spectrum of distinctiveness, then there is a likelihood your mark will be refused registration. If there are pending or registered marks similar to yours and related to the goods/services offered, it is always best to consult with your trademark attorney to discuss the best options moving forward.
Craft an accurate description of Goods and/or Services:
If your innovative medical software utilizes artificial intelligence, it better be in your description of goods or services. Describing your valuable assets accurately is crucial so they can be classified appropriately and protected at the USPTO. A properly drafted description for the mark's trademark class could be the difference between registration and refusal. Additionally, misclassification and a poorly drafted description could limit the scope of your applied-for trademark's protection.
Consult with a Trademark Lawyer:
Ideally, before you pick the proposed trademark, every trademark lawyer wishes they be present at the beginning of any new venture of their potential client to ensure that all intellectual property rights are being accounted for. So we can conduct the search and clearance, counsel you on the mark's vulnerability at early stages, advise you on alternative marks if needed, and properly draft and file your trademark application.
Maintaining and protecting your trademark in the healthcare field
Critical post-registration filings must be filed to maintain your trademark's registration. Your trademark rights can last for life as long as you enforce your rights against potential infringers and file the required maintenance forms at the USPTO. To learn more about these filings, please visit this blog.
Conclusion: Harnessing the power of trademarks for success in healthcare
Harnessing the power of trademarks for success in the healthcare industry requires creating trust and credibility in your products and services. A strong brand identity—including a convincing trademark—can help build customer loyalty, differentiate you from competitors, and establish a valuable reputation among patients and providers. While fully developing a successful trademark strategy may take some time, the rewards are substantial. A trusted brand can increase revenue and market share, allowing your business to thrive.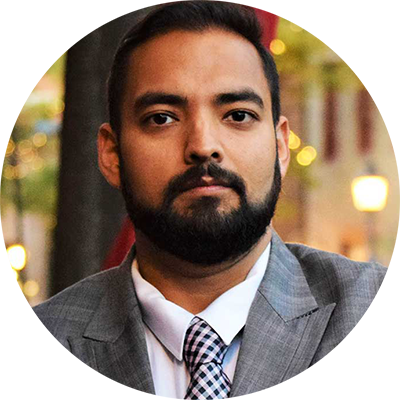 Sahil Malhotra
Sahil Malhotra is an Intellectual Property Attorney, who founded Drishti ("vision") law because of his vision in protecting dreams and ideas.
He provided individuals and small businesses with an opportunity to enhance their IP's value by helping them register trademarks and successfully argue against office actions. In addition to his training and experience, he has been deeply involved in the multifaceted IP portfolio at UIC and continues to be associated with IP organizations and conferences.
To know more about Sahil Malhotra — Click Here
You may follow Sahil Malhotra on Facebook: Sahil Malhotra and on Instagram: @Sahil Malhotra