When any original content is on an internet platform without the authority of the copyright holder, then a tool to consider when fighting against infringement is a DMCA (Digital Millennium Copyright Act) takedown notice.
What is the Purpose of the Digital Millennium Copyright Act (DMCA)?
The Digital Millennium Copyright Act was a compromise between internet service providers (ISPs) and media conglomerates on how to fight the unauthorized use of another's intellectual property, specifically copyrighted material.
ISPs did not want to be responsible for third-party publishing content, and content providers wanted a streamlined takedown process to protect against copyright infringement in the digital age. Therefore, the solution was to provide a safe harbor to ISPs as long as they complied with a valid DMCA takedown notice.
The enactment of the Music Modernization Act was a relief for music studios like Universal or Sony. The MMA provided an efficient and effective way for stakeholders to remove infringing material through a simple DMCA takedown notice. It was a way to expand on existing laws as they needed to be modernized for the digital age of streaming.
Understanding DMCA Takedown Notices
Compliance with a valid DMCA takedown notice sent by the copyright owner can help ISPs avoid monetary liability for the unauthorized use of somebody else's copyrighted material. ISPs must respond to copyright infringement.
Simply put, DMCA notices are a cheap alternative to expensive enforcement like litigation. DMCA takedowns are a quick way to remove infringing material from the online platform. But it is essential to ensure a pre-notice investigation to determine the proper course of action to act on of the copyright owner.
The pre-notice investigation must include due diligence on the part of the copyright owner and the attorney. Although the copyright owner might not need a copyright registration to send a DMCA notice, they must ensure they are the "author" or "owner" of the material used by the alleged infringer.
A fair use assessment must be conducted of the alleged copyright infringement. The content claimed by the copyright owner must be protectable under the federal copyright act. Finally, the website owner or content host must qualify as a valid ISP under the DMCA.
Who is an Internet Service Provider (ISP)?
Internet service providers come in various shapes and forms. They can range from a company like or a web host that allows customers to shop online, like Amazon. Online service providers can be web platforms that provide internet access to companies and individuals. Additionally, they can be a search engine or provide email services.
The safe harbor outlined in the DMCA applies to:
Storage (Cache) Services:
A service that stores potentially copyrighted material. A service like Youtube or Netflix stores copyrighted material. If someone uploaded a clip of the new season of Stranger Things on a Youtube channel that did not have the proper authority to use the material, then that channel would likely receive a DMCA takedown notice.
In this scenario, Netflix is the copyright holder, and Youtube is an online service provider that must with a proper DMCA notice.
Connectors:
Online service providers who merely provide a connection to the copyrighted material (Comcast/ATT&T/Verizon).
Web Platforms:
These ISPs provide access to message boards, web hosts, email services, etc. Without permission, a sports message board that uses a clip from a CBS live stream of the NCAA college basketball final four will receive a DMCA takedown notice.
Search Engines:
Search engines like Google or Bing provide a direct link to the potentially copyrighted material on other web platforms. These platforms are usually one or all of the ones mentioned above.
What information is needed in the DMCA Takedown Notice?
There are six requirements for a properly written DMCA takedown notice:
Signature of the copyright holder or the authorized agent,
Properly identify the copyright owners' material,
Properly identify the location, ideally in the form of a URL, of the alleged infringing material,
Provide the copyright owner's contact information,
A statement by the copyright owner that indicates a "good faith" belief that their copyrighted content is being infringed upon, and
A statement declaring the accuracy of the claims made under the penalty of perjury.
Reasons for a Counter-Notice
Counter notices are an opportunity for the content poster (alleged infringer) to explain to the ISP that the use was either authorized, falls under fair use, or has been wrongly removed. A valid counter-notice forces the ISP to restore the removed content unless the owner brings a copyright infringement lawsuit against the poster.
What Are the Risks of Sending a DMCA Takedown Notice?
Suppose you believe your copyrighted material is being used without your permission. In that case, you hold little to no risk, as the DMCA takedown process is a cheap and effective way to enforce your intellectual property rights as a copyright owner.
When is the Right Time to File a DMCA Takedown Notice?
As soon as you can execute a pre-notice DMCA checklist to ensure the takedown is valid.
Where to Submit the DMCA Takedown Complaint?
Social media platforms like Youtube, Instagram, Facebook, Tik Tok, Twitter, and Pinterest have an easily accessible DMCA takedown process.
YouTube: copyright@youtube.com
Instagram: ip@instagram.com
Twitter: copyright@twitter.com
Amazon: copyright@amazon.com
Google: dmca-agent@google.com
T ik Tok: copyright@tiktok.com
Facebook: ip@fb.com
Some online platforms even allow copyright owners to file a DMCA notice through an online form.
Can You Request a DMCA Takedown With an Internet Service Provider?
ISPs such as Comcast, Xfinity, and AT&T provide information regarding a designated DMCA department in their "Terms of Service." Additionally, the US Copyright Office keeps a list of registered DMCA-appointed agents in a directory found here.
What Types of Content Can Be Removed With a DMCA Takedown Notice?
A DMCA complaint covers a variety of original content hosted on various types of web and social media platforms. Original content can include photographs, screenplays, short films, audio (music/podcast/etc.), choreography, written material, and more.
Suppose you are an original content creator (like an artist, musician, writer, photographer, etc.) that shares your creation on a social media platform like Youtube, Spotify, or Instagram. In that case, you will likely encounter infringement where your original content is used without proper licensing or permission.
How does someone send a DMCA Takedown Notice?
Most reputable atforms provide legal documents, access to online forms, or the designated DMCA agent's contact information to copyright owners. Some of this information has been shared above. But there are times when copyright infringement is so widespread that you need a more tactical approach.
In this case, contacting an Intellectual Property Attorney familiar with drafting a DMCA takedown notice you can utilize as a template for all future takedowns is best. If you need assistance preparing a DMCA takedown notice or acting on behalf of the copyright owner to initiate a DMCA takedown process, please feel free to book a consultation for your enforcement needs.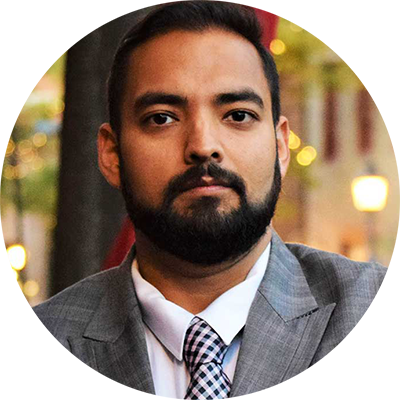 Sahil Malhotra
Sahil Malhotra is an Intellectual Property Attorney, who founded Drishti ("vision") law because of his vision in protecting dreams and ideas.
He provided individuals and small businesses with an opportunity to enhance their IP's value by helping them register trademarks and successfully argue against office actions. In addition to his training and experience, he has been deeply involved in the multifaceted IP portfolio at UIC and continues to be associated with IP organizations and conferences.
To know more about Sahil Malhotra — Click Here
You may follow Sahil Malhotra on Facebook: Sahil Malhotra and on Instagram: @Sahil Malhotra