Foreign-domiciled applicants may want to know: Can a foreign company register a U.S. trademark? The U.S. market is highly saturated, which makes introducing a new product difficult. Although achieving registration for a U.S. trademark through the Madrid Protocol is possible for a foreign applicant, it is not necessarily more accessible when compared to filing directly at the USPTO with the assistance of a U.S. trademark attorney.
U.S. Counsel Rule | A Licensed U.S. Trademark Attorney is Mandatory for Filings at the USPTO
Rule Change at the USPTO requires a U.S. licensed attorney's representation for Foreign Companies Seeking U.S. Federal Trademark Protection. The USPTO's introduction of the U.S. Counsel rule is an effort to curb fraudulent submissions. The rule applies to all filings, including new applications, renewals, assignments, office action responses, and even minor changes such as a change of address.
Additionally, the rule aims to improve the accuracy of submissions because of inadequate or, worse, unauthorized practice of law.
Foreign Domiciled Applicants | What to Expect When You File for a U.S. Trademark through the United States Patent and Trademark Office?
A competent trademark registration process includes the following:
Comprehensive Trademark Search:
A trademark application process is not getting off on the right foot if the applicant is not crossing their t's and dotting their i's. This involves conducting a thorough trademark search with the assistance of a U.S. Trademark Attorney. A trademark search helps avoid conflict with previously registered similar marks. Additionally, it provides flexibility to the applicant regarding their unique brand name or logo.
Trademark Counseling:
If a thorough search through the Trademark Electronic Search System (TESS) and a comprehensive search using a third-party search service reveal no issues, the application is ready to file. But more often than not, foreign-domiciled applicants will find a mark that is too close for comfort, and the best-case scenario is that you would need minor tweaks for your brand's representation in the U.S. The assistance of a U.S. attorney will ensure your marks are enforceable under U.S. trademark law and avoid a trademark trial involving trademark infringement.
File the Trademark Application:
To file for a U.S. Trademark, you need to use the Trademark electronic application system (TEAS), the USPTO's filing system. Your filing date is your priority date. The system allows a foreign applicant to describe the appropriate classes of goods and/or services their mark will be associated with. U.S. trademark law requires a "bona fide intent to use" for all marks to be registered at the USPTO.
The U.S. trademark application system recognizes multiple filing basis:
In-Use (1a): This filing basis applies when the applied-for mark is already in use to offer the associated goods and/or services. All applicants must show evidence of use at the time of filing. Evidence includes product labels/packaging, website, invoices, etc.
Intent-to-Use (1b): This filing basis applies when you haven't used your mark in commerce but intend to launch in the near future. An intent-to-use filing will not receive registration without proof of use in commerce.
Foreign Registration (44e): Foreign registration can usually expedite the U.S. trademark application process. Additionally, foreign applicants can base their U.S. trademark application on the existing registration.
Foreign Application (44d): An excellent strategy for foreign trademark filings that want to utilize their priority date as established in their home country. Although you can only use this filing basis if the foreign applicant files within six months of the home country filing.
The different filing basis and their benefits are covered in a previous blog in further detail.
Post-Application Process:
Feel free to review the current processing times for new applications at the USPTO. While you wait for at least ten months, it is essential to ensure the application was filed correctly. An incorrectly filed application will cause unnecessary delays in the registration process. A USPTO application experience is not complete without an office action. This is usually an argumentative or non-argumentative communication from the examining attorney at the USPTO.
In December 2022, the USPTO announced that applicants must respond to an office action within three months of issuance, unlike the older six-month timeline. It is essential to address all questions raised by the examining attorney prior to responding, as an incomplete or incorrect response might lead to a final office action and possibly a final refusal.
Registrability depends on a myriad of factors, but first and foremost, your goods or services must fall under at least one of the 45 U.S. trademark classes. This means your application's description of goods and services must include goods or services you are actually selling. Unless you file for a 1b ("intent to use") application, which is similar to the Madrid protocol application process for a U.S. trademark, which doesn't require proof of use. Although, unlike the Madrid protocol, a 1b application filed at the USPTO will not be issued a registration until the mark is used in commerce.
Registration: If successful, your trademark will be published in the official trademark gazette, where third parties have the option to oppose your mark's registration. The trademark gazette is USPTO's official trademark bulletin. An opposition proceeding is usually filed because a company or individual believes your mark is likely to confuse and dilute their prior registered mark. Opposition proceedings are initiated at the Trademark Trial and Appeal Board ("TTAB").
Successful registration will come with a trademark registration certificate and all of its enforceable rights.
Maintaining Your U.S. Trademark Registration at the USPTO:
A US Trademark lawyer will assist in maintaining your U.S. trademark registration at the USPTO. A US registration comes with maintenance filings that must be filed in a timely manner to keep registrations active. The purpose of these filings is to restrict monopolistic behavior, which requires continued use of marks in commerce. All the critical post-registration filings are covered in further detail in a prior blog.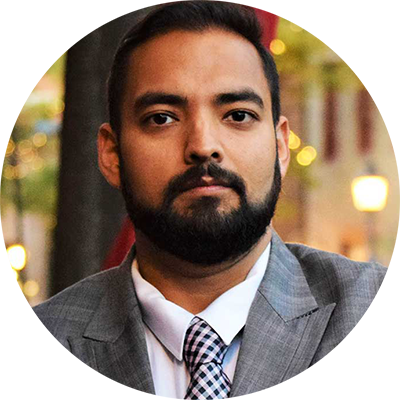 Sahil Malhotra
Sahil Malhotra is an Intellectual Property Attorney, who founded Drishti ("vision") law because of his vision in protecting dreams and ideas.
He provided individuals and small businesses with an opportunity to enhance their IP's value by helping them register trademarks and successfully argue against office actions. In addition to his training and experience, he has been deeply involved in the multifaceted IP portfolio at UIC and continues to be associated with IP organizations and conferences.
To know more about Sahil Malhotra — Click Here
You may follow Sahil Malhotra on Facebook: Sahil Malhotra and on Instagram: @Sahil Malhotra