A brand or business value and success in the market is directly proportional to having a strong intellectual property portfolio. This stems from having an adequate trademark registration, patent protection and copyright, which allows clients to have maximum gain from what they invent or create.
At our Intellectual  Property Legal Services Drishti Law, we offer a diverse Catalog of Intellectual Property and other consulting services that will be delivered in a cost-effective and efficient manner. Having a proper intellectual property law firm to manage your intellectual property portfolio goes a long way in improving your brand value and market share.
In this article, we'll take a  high in-depth look at some of the top five IP challenges faced by organisations and business firms coupled with efficient ways of resolving them.
Proper Management of IP Portofolio.
The proper management of IP portfolio is one of the major challenges faced by organisational and business firms.
At intellectual property legal services Drishti laws, we develop competent asset management strategies for your businesses and register trademark in Chicago.
The concept is not only confined to paying maintenance fees for IP assets for registered IP at the lapsing of their protection period but also focuses on the effective utilization of the IP portfolio which will result in the growth of the business or services.
A proper Patent Protection strategy within an IP portfolio should prove beneficial to keeping competition in their place and protect their present and future product line. It is should also be able to identify patients that are outdated and needs renewing.
Invention of valuable IP assets.
It is pertinent for a company to produce valuable IP assets as not all IP generates value. The major importance of a valuable IP portfolio is that it protects an organization's existing and future product lines and allows them to gain advantage over other identical brands in the invention of valuable IP assets.
Among the services offered by our intellectual property firm is that we advise clients on the need for a creative team to be built and fed with IP ideas and insights in their field. There should also be a proper feedback channel from the researchers, innovators and the management.
Going Toe to Toe with the Competitors.
The intellectual property establishment allows customers to make choices between competing entrepreneurs as competitors keep searching for the latest IP assets. This research may lead to the production of previously existing inventions. As a result of this, legal battles between business owners are not uncommon in the IP world.
We at Intellectual Property legal services dristi law are well versed in issue relating to trademark registration, patent protections and copyright as we fight our clients legal battles to the end.
We are an IP law firm that is dedicated to your vision and this stems from our ability to implement complex litigation and prosecution services that permit effective execution of trademarks  and copyright for businesses and organisations.
 Facing IP lawsuits.
Intellectual property disputes resulting in law suits usually occur. The consequences of lawsuits on a business or firm are enormous as litigation are very costly and most companies and businesses may not be able to afford it. Lawsuits also cause damage to the brand image and lack of trust in the company by the customers.
One important way IP lawsuits may be avoided is the Freedom to operate ( FTO ) assessments.
The FTO allows a company to know the patent that can cause problems with product launches.
At our intellectual property firm, we provide the best legal services in the IP industry.
Postive Influence of IP Department.
The role of the members of the IP department cannot be over emphasized in the growth of a business or company. Most companies fail to understand that one of the departments that are to be spared during budget cutting is the IP department. Amongst the functions of the department during a crisis is ensuring licensing deals keeps generating good revenue when the primary product lines or services are inactive.
As we have already said, not all IP assets are valuable and the ability to identify profitable IP assets that will cause the growth and development of the company majorly rests on them.
In our Intellectual property law firm, we value all our workers as they are the pillars of the company.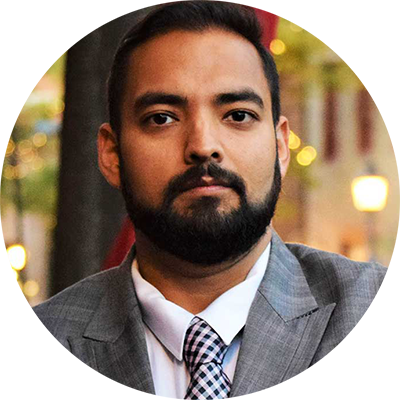 Sahil Malhotra
Sahil Malhotra is an Intellectual Property Attorney, who founded Drishti ("vision") law because of his vision in protecting dreams and ideas.
He provided individuals and small businesses with an opportunity to enhance their IP's value by helping them register trademarks and successfully argue against office actions. In addition to his training and experience, he has been deeply involved in the multifaceted IP portfolio at UIC and continues to be associated with IP organizations and conferences.
To know more about Sahil Malhotra — Click Here
You may follow Sahil Malhotra on Facebook: Sahil Malhotra and on Instagram: @Sahil Malhotra