A brand owner develops a trademark portfolio to protect their goodwill amongst customers and the marketplace. A trademark owner will often come across issues relating to abandonment and ownership transfer issues. This blog gives trademark owners an understanding of properly using and maintaining their registered marks.
What is an Abandoned Trademark?
A trademark application can be abandoned if the applicant fails to respond to the examining attorney. An abandoned application may be revived under exceptional circumstances.
Additionally, a trademark application may be considered abandoned if required filings are not filed on time. Federal registration can be abandoned as well, most commonly through non-use.
A federally trademark at the United States Patent and Trademark Office (USPTO) has the potential to be owned for infinity. Although, a responsible trademark owner has to ensure timely maintenance forms are filed. But most of all, for a trademark to maintain its enforcement strength, the mark must be used in connection with the goods and services it is registered in.
Abandonment is when a trademark owner no longer uses the mark with no intent to resume the use. A trademark must be used more than once and show a bona fide intention to continue its market presence.
An example is if a brewery has a trademark registered in USPTO classes for selling beer and t-shirts, it must continue using the marks in both categories to ensure continued trademark protection.
A trademark owner may abandon their registered mark through:
Evidence of discontinued use for at least three years,
Lack of enforcement against third-party use of the mark,
Licensing without quality control, or
Failing to file maintenance documents such as:

Section Eight (8) Declaration of use
Section Fifteen (15) Claim of Incontestability
Section Nine (9) Renewal
Above are just a few ways a trademark registration could be abandoned.
What's the Difference?
Trademark rights are developed through the actual use of the mark in connection with the products and/or services the owner provides under the mark.
Registering a trademark at the USPTO allows the owner to enter into licensing and other commercial agreements seamlessly. A trademark owner may retain ownership of the mark even when providing exclusive licensing rights to third parties. But a trademark ownership transfer occurs through an assignment agreement.
An assignment must be in writing and is the legal transfer of ownership from the assignor (owner) to the assignee (purchasing party). The document must contain specific provisions for a proper assignment to ensure the transfer is without issues. For example, an assignment in gross can invalidate a trademark assignment.
An assignment in gross occurs when the goodwill associated with the business is not included in the document. Such an act will deem the assignment invalid. For example, a future user of a confusingly similar mark may claim an earlier priority date if the earlier priority date, alongside the ownership of the assigned trademark, does not transfer due to an assignment in gross.
To avoid future trademark infringement actions and other issues, the assignment document must state explicitly that the assignee will receive, alongside the trademark, the business's goodwill as part of the agreement.
If you could, advertise your services once. For example, if you are unsure whether your trademark is active or considered abandoned, consult an attorney.
Hire a Trademark Attorney
It is essential to consult a trademark attorney to avoid abandonment and loss of trademark rights due to improper licensing or transfer. Past studies, and even the USPTO, state that hiring a trademark attorney to represent you increase the chances of registration. If you need further assistance acquiring a trademark registration, please book a free 15-minute consultation by clicking here.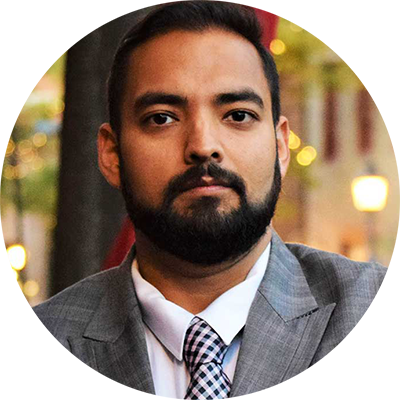 Sahil Malhotra
Sahil Malhotra is an Intellectual Property Attorney, who founded Drishti ("vision") law because of his vision in protecting dreams and ideas.
He provided individuals and small businesses with an opportunity to enhance their IP's value by helping them register trademarks and successfully argue against office actions. In addition to his training and experience, he has been deeply involved in the multifaceted IP portfolio at UIC and continues to be associated with IP organizations and conferences.
To know more about Sahil Malhotra — Click Here
You may follow Sahil Malhotra on Facebook: Sahil Malhotra and on Instagram: @Sahil Malhotra