Brand protection for a trademark applicant or owner is limited to its classification or the class/classes the "mark" (name/logo/slogan/etc) is registered in. A class is basically the category of goods and/or services your mark is registered in. This is why it is important to have a general understanding of trademark classification so that your name/logo is registered in the accurate class/classes. This blog post will teach you a little bit more about trademark classes, and how a calculated portfolio development can elevate your brand's visibility.
Basics
Inadequate identification and description of the goods and/or services provided under your mark can make the mark vulnerable to competing forces. For example, non-downloadable software needs to be registered in class 42, and non-downloadable software in class 09. A common error in applications that can delay or derail adequate protection if not filed properly. The USPTO provides a list of 45 classes for goods and services. 34 classes for goods and 11 classes for services. Simply put, a mark is protected in the classes it is registered in.
Why should you care about Trademark Classes?
Trademark classification is integral to the search & clearance, application, and registration process.

For example, an already registered mark that is classified as a restaurant will not be in conflict with an applied-for mark, with a similar name/logo, if it is classified as a financial advising service.

The USPTO provides a Trademark

ID Manual

to identify the class that will apply to a good and/or service. You can find more information on how to use the manual

HERE

.

If an applied-for mark has similarities (Ex: appearance, sound, &/or connotation) with the name/logo of an already registered mark, then the only way to overcome a refusal from the USPTO is to show that the applied-for mark goods &/or services are not similar to the registered mark's.

For new applications, the

filing basis

for each class is also integral to the application process and can result in variable costs depending on the route chosen. The difference between the filing basis is discussed further in

THIS

video.

It also directly relates to estimating the USPTO fees involved during the application and registration process.

A TEAS PLUS USPTO application is $250/class. Which means, an application for a coffee shop can be limited to just one class but could also include other classes that include merchandise (t-shirts/cups/house roast coffee/coffee drink names/etc).
Can I add more classes to my application at a later time?
No. The USPTO does not allow to expand the classes of goods and services a mark is applied for in the original application. Although they do allow you to narrow or clarify the goods and services. Therefore, to add those goods and services, new trademark applications must be filed. More information regarding adding additional classes can be found in the Trademark Manual of Examining Procedure.
Shouldn't I just apply to as many classes as possible from the beginning?
Not necessarily, there aren't many small businesses or entrepreneurs who can afford to spend thousands of dollars in USPTO fees alone. That approach only works for very few and especially not for small businesses or startups. A more coherent approach is to protect what is current and develop a plan to expand the brand's IP portfolio in a manner that aligns with the business's goals and ideals. As a business grows and expands, the originally filed trademark application might not cover the current goods &/or services being provided in association with the mark. For example, the coffee shop is now ready to sell its own coffee blends with unique names & logos. This new product offering must be protected by filing a trademark application to add/expand the goods offered under the original mark. There is an opportunity to protect the new product's name, logo, label, and packaging in separate filings.
The Takeaway:
How many classes should you start with? When should you expand your portfolio? Multi-class applications, filing basis, and types of trademarks are all topics you should consider when developing a trademark portfolio for your business. Nobody better to help you in this scenario than a trademark attorney.
As you can see, trademark classification is an important step in the overall process of protecting your brand. While it's tempting to try and cover all your bases by applying for protection in as many classes as possible, a more strategic and coherent approach is likely to be more successful in the long run. If you have any further questions or would like to schedule a discovery call so that we can discuss your specific questions and needs, don't hesitate to get in touch. Thanks for reading!
When developing a trademark portfolio for your business, you should consider the types of marks that are appropriate. A good way to avoid problems with these is by hiring an experienced attorney who can guide you through this process and make sure everything goes smoothly. We'd be happy to schedule a discovery call with you. During this call, we can discuss your situation in more detail and come up with a plan in line with your business values.
DISCLAIMER: The information in this blog is not intended nor implied to be a substitute for professional legal deliberation, deposition, or procedure. All content, including text, graphics, images, and information, contained in this video is for general informational purposes only and does not replace a consultation with your attorney.
DrishtiTalks is made available by the law firm, Drishti Law, LLC, for educational/informational purposes. The intent of DrishtiTalks is to provide a general understanding of the law and not to provide legal advice. The use of this site, commenting on posts, or sending inquiries through the site or contact email, does not confirm an attorney-client relationship between you and the Blog, DrishtiTalks, or Website publisher, Drishti Law, LLC. The Blog/Website should not be used as a substitute for competent legal advice from a licensed attorney in your jurisdiction.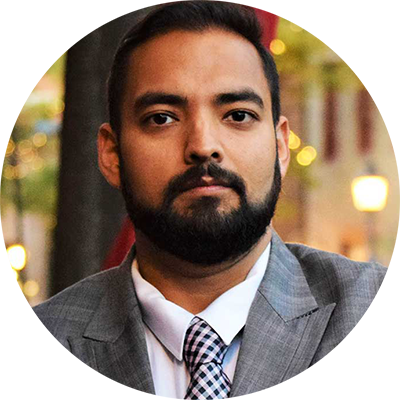 Sahil Malhotra
Sahil Malhotra is an Intellectual Property Attorney, who founded Drishti ("vision") law because of his vision in protecting dreams and ideas.
He provided individuals and small businesses with an opportunity to enhance their IP's value by helping them register trademarks and successfully argue against office actions. In addition to his training and experience, he has been deeply involved in the multifaceted IP portfolio at UIC and continues to be associated with IP organizations and conferences.
To know more about Sahil Malhotra — Click Here
You may follow Sahil Malhotra on Facebook: Sahil Malhotra and on Instagram: @Sahil Malhotra