Are you the proud owner of a creative business endeavor or an entrepreneur with dreams of making it big? Have you, as a brand owner, ever wondered when trademark protection begins? Rest assured, investing in trademark protection for your brand is an important step for any online entrepreneur or business startup. Protecting your unique identity helps set yourself apart from competitors and builds trust within the marketplace. Plus, an added bonus—keeping track of this legal process might be easier than you think! Read on to find out exactly when trademark protection begins.
Every brand owner has these questions: 
When does trademark protection begin? 

Is a trademark the same as an LLC?
Common Law Trademarks:
Trademark protection always begins with a brand owner establishing their common law trademark rights. A common law trademark exists when a brand owner begins using their mark (name/logo/slogan/another source identifier) in commerce in a particular geographic area. A mark is said to be "used in commerce" when there is intent by the owner to use the mark in the ordinary course of trade. 
A brand owner can use "TM" as a superscript next to their mark to declare their common law rights. Although there are limitations to trademark protections for marks that only carry common law trademark rights. For one, common law rights associated with the mark only exist in the mark's geographic area of use. 
So, it is likely that a business with: 
Similar/identical name/logo, 

No common ownership, 

Different geographic areas of use, and 

no trademark registrations (state/federal) 
can exist without impeding each other's common law trademark rights.
Those limited rights could be at risk if a prior user with a similar/identical mark can claim common law rights. It is always beneficial to consult a trademark attorney who can conduct a knockout or even a comprehensive search to avoid the risk of future rebranding or paying potential damages. In addition to conducting a clearance search, a trademark attorney can assist with monitoring services to police competitors or new entrants trying to take advantage of a brand owner's goodwill. 
State & Federal Trademark Registrations
State trademark offices are often a cheaper and faster option for small businesses or startups. But protection for the brand owner is limited to the applied-for state alone. Almost every industry today has a digital footprint. Limiting a brand's protection to a state would be brand development malpractice. Without proper protection, as a brand owner, you are allowing competitors in different jurisdictions to co-opt and build off your brand's success. Federal trademark protection begins the day your application is approved. Although applying alone provides you with certain rights against competitors. Federal registration allows access to the following:
Nationwide protection, 

Public notice to competitors regarding your trademark's use,

Complete ownership over your brand,

Lucrative licensing contracts, 

Ability to police your brand nationally and through US Customs & Border Protection, 

Use of the (r) symbol,

and much more.
Are trademarks and LLC the same?
Trademark registrations protect brands (name/logo) associated with goods/or services mentioned in the application. LLCs are business structures that provide owners with protection from personal financial liability. It is essential to have a proper business structure and adequate brand protection. Still, the two require different processes involving different government agencies. 
While it may seem like an unnecessary expense to some, working with a professional trademark attorney to secure federal trademark registration for your brand is worth the investment. Without proper protection, you risk having another business use your unique name or logo and diluting the value of your hard-earned brand. If you have questions regarding your trademark portfolio or would like to learn more about how we can help you realize your vision, please schedule a discovery call. We look forward to talking with you soon.
Make sure your trademark portfolio gets the attention it deserves. With Drishti Law, you can book an appointment to explore if our team is able to provide solutions that help make your vision a reality. You can contact me by scheduling a discovery call and we'll be happy to answer all those questions that have been on your mind. During this call, we can discuss your needs in more detail and develop a tailored plan.
DISCLAIMER:  The information in this blog is not intended nor implied to be a substitute for professional legal deliberation, deposition, or procedure. All content, including text, graphics, images, and information, contained in this video is for general informational purposes only and does not replace a consultation with your own attorney.
DrishtiTalks is made available by the law firm, Drishti Law, LLC, for educational/informational purposes. The intent of DrishtiTalks is to provide a general understanding of the law and not to provide legal advice. The use   of this site, commenting on posts, or sending inquiries through the site or contact email, does not confirm an attorney-client relationship between you and the Blog, DrishtiTalks, or Website publisher, Drishti Law, LLC. The  Blog/Website should not be used as a substitute for competent legal advice from a licensed attorney in your jurisdiction.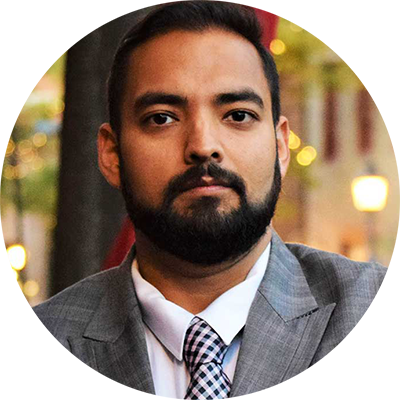 Sahil Malhotra
Sahil Malhotra is an Intellectual Property Attorney, who founded Drishti ("vision") law because of his vision in protecting dreams and ideas.
He provided individuals and small businesses with an opportunity to enhance their IP's value by helping them register trademarks and successfully argue against office actions. In addition to his training and experience, he has been deeply involved in the multifaceted IP portfolio at UIC and continues to be associated with IP organizations and conferences.
To know more about Sahil Malhotra — Click Here
You may follow Sahil Malhotra on Facebook: Sahil Malhotra and on Instagram: @Sahil Malhotra