Ah, writing a description of your goods and services—what some might say is the most important step in defining what it is you do. It provides a snapshot of who you are as a company or creative; it outlines the key aspects of your offering to anyone who reads it.


A Concise Description

At Drishti Law, I help startups, creatives, and small businesses protect what makes them unique. A vital portion of an applicant's trademark is describing their goods and/or services.
A brand owner's description of goods and services is one of the ways they distinguish themselves and protect themselves from competitors. The scope of a federal trademark's protection is limited to the classes of goods and services listed in the application. The USPTO provides a list of categories where the goods and services of an applicant might fit, known as "classes." Currently, there are 45 total classes identified by the USPTO: 34 for products and 11 for services.
For example, an applicant selling T-shirts will apply in class 25, whereas an applicant who has developed non-downloadable software as a service ("SaaS") will apply in class 42. The easiest way to know the number of classes an applicant fits in is to list the goods & services they are providing or intend on providing in the near future. The USPTO offers an ID Manual where applicants can identify classes relevant to their application by typing the goods and/or services they will offer.
A USPTO application is $250 per class. There are applicants whose goods and services fit into more than one class. For example, Nike sells shoes, t-shirts, wearable technology, and much more, and its trademark portfolio accurately reflects the protections needed to shield its brand.  
Here are a few things to remember as you decide where your brand fits:
Be specific about your consumer appeal: A good description is specific yet expansive enough that it doesn't restrict the brand owner's future. 

An innovator that has developed software to help people make better eating choices, it is not good enough to just state "health software."

An overly broad description of goods and services can result in brand confusion and dilution, as well as initial registration refusals by the USPTO.

There are many times when the USPTO will ask an applicant to add disclaimers, rewrite, or amend the description. These are common and require no pushback as long as it doesn't compromise the applicant's brand protection.

You can always be more specific, but you can never expand the scope of your goods and services beyond the original description in the application. Any new goods or services you might add to your brand would require new trademark applications, adding them to the scope of federal protection.

Looking up a competitor on the USPTO register and reading their description of goods and services is an easy way to determine which classes your brand falls into. If you are a wellness clinic focusing on fat loss, look up other wellness clinics on the USPTO register to see how your competitors stand out.

There are scenarios where a brand name or logo will be eerily similar to yours and will be allowed to have a trademark registration because their goods and/or services are not related enough to yours. But if it was a good/service you intended to offer in the future, this will seem like a missed opportunity, as exercising your right to expand will be a more complicated path. 
Distinguished and Protected
An accurate description helps you distinguish your brand from competitors and develop a consumer identity. Even more, if implemented correctly, a coherent brand launch strategy can help avoid future faux pas that restricts your brand's expansion rights.
It is understandable to apply in fewer classes due to the added per-class filing fee. Most startups and creatives believe they will have an opportunity to expand in the future. But more often than not, a sparse or inadequate trademark strategy usually leads to a competitor capitalizing due to a lack of action on the part of the original applicant. This is why speaking to a trademark attorney who will help you identify the best brand protection strategy for your vision is essential.
Your description of goods and services is more important than you may think—it will be used by the USPTO to determine if your trademark is eligible for protection. Keep these five things in mind as you write your description, and reach out to us if you need help crafting a strong, distinctive description that sets your brand apart from the competition. Schedule a discovery call today, and let us help you navigate the world of intellectual property law.
Want to protect what makes your business unique? Whether you're a startup, creative or small company – Drishti Law can help! Filing for a trademark is an important journey – and the applicant's description of their goods & services plays an essential role. Do you have questions about this process? Reach out today through a discovery call. I'll be happy to lend advice in getting started on protecting the things that make YOU stand out from everyone else. 
DISCLAIMER:  The information in this blog is not intended nor implied to be a substitute for professional legal deliberation, deposition, or procedure. All content, including text, graphics, images, and information, contained in this video, is for general informational purposes only and does not replace a consultation with your own attorney.
DrishtiTalks is made available by the law firm Drishti Law, LLC, for educational/informational purposes. DrishtiTalks intends to provide a general understanding of the law rather than legal advice. Using this site, commenting on posts, or sending inquiries through the site or contact email, does not confirm an attorney-client relationship between you and the Blog, DrishtiTalks, or Website publisher, Drishti Law, LLC. The  Blog/Website should not be used as a substitute for competent legal advice from a licensed attorney in your jurisdiction.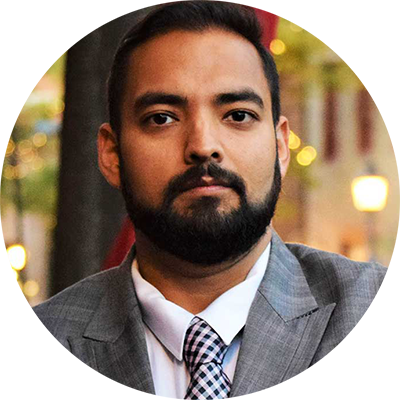 Sahil Malhotra
Sahil Malhotra is an Intellectual Property Attorney, who founded Drishti ("vision") law because of his vision in protecting dreams and ideas.
He provided individuals and small businesses with an opportunity to enhance their IP's value by helping them register trademarks and successfully argue against office actions. In addition to his training and experience, he has been deeply involved in the multifaceted IP portfolio at UIC and continues to be associated with IP organizations and conferences.
To know more about Sahil Malhotra — Click Here
You may follow Sahil Malhotra on Facebook: Sahil Malhotra and on Instagram: @Sahil Malhotra